Craving a cool and sweet summer treat? Look no further than these local frozen yogurt joints! Swirls Yogurt and Farmhouse Frozen Yogurt are here to supply all of your sweet tooth needs. Swirls and Farmhouse are two excellent options, both boasting an assortment of flavors that are sure to make your mouth water in a familial atmosphere.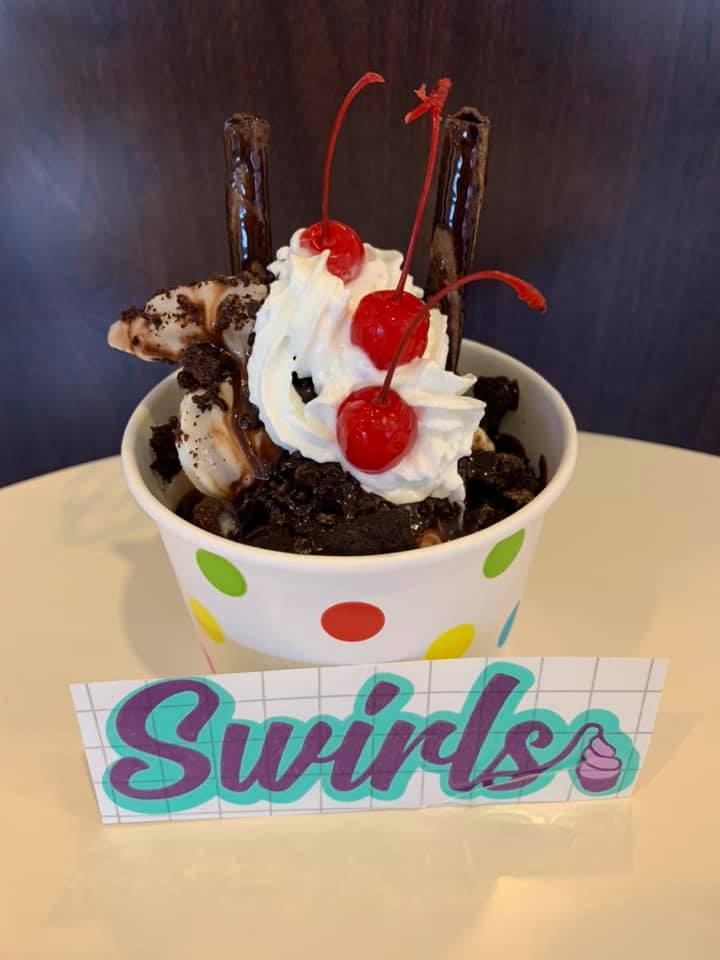 Swirls took over the location of the previous chain Yogurtland on Texas Ave. It was bought in February 2019, and the first owner decided to give the shop a more whimsical name. The current owner, Mary Hammond, bought Swirls in November 2019 and the name stuck. Hammond believes that the store has great flavors customers are bound to enjoy, and shared some of her favorites. "I'm gonna have to say there's two," Hammond says about her favorite flavors. "We have a fruity flavor, the Strawberry Dole. If you've ever been to Disneyland, it's the same flavor." With the association to the happiest place on earth, it'd be hard to go wrong with this choice!
If you're not in the mood for fruit, there's another highly recommended option. "Vanilla Bean Gelato. You can put anything on top and it would be good," Hammond says. "Those are my two go-tos." Besides Swirls' delicious flavors, there's another aspect of the establishment that sets it apart from the others. The store's customer service. "We are a family based company, and that's how we treat our customers as well," Hammond says. The store is also offering a happy hour Mondays – Thursdays from 1-4 p.m., and if you mention their Facebook post, you're eligible to get free yogurt with a purchase of one order. Rest assured, if you venture into Swirls, you'll be met with a tasty dessert and warm smiles!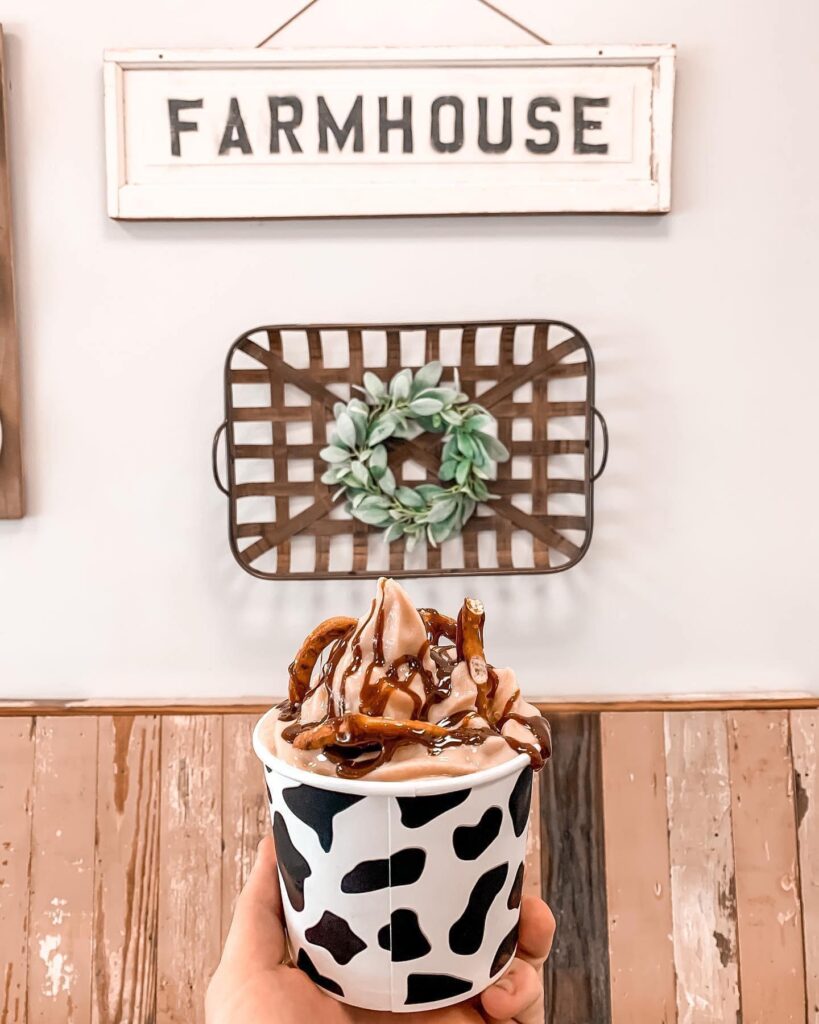 Another frozen yogurt store is new to the area, but has arrived with an equally outstanding array of options. Farmhouse Frozen Yogurt was started by Grace and Clarke Tichy in Lufkin, Texas right before the pandemic hit in March. "We went on dates to a frozen yogurt shop about thirty miles out, and when the shop went out of business, we bought the equipment and decided to open our own store," Grace Tichy, co-owner of Farmhouse Frozen Yogurt says. Since then, the couple has expanded to the Bryan-College Station area, with locations on Boonville Rd and William D. Fitch Parkway in College Station. "We saw that Spoons was going out of business, so we decided to open up locations in Bryan and College Station," Grace Tichy says about the expansion. The new stores opened in July.
The store has a fresh twist, with cream based yogurt and modern farmhouse decor inside, making customers feel right at home. The Tichy's values for their company match those of Hammond's. "We tried to make a fun atmosphere, we have games to play, it's really just family oriented," Tichy says.
They also have a favorite flavor customers they recommend their customers try, one that may remind you of your childhood. "The Vanilla and Orange Sorbet," Tichy says. "It tastes like a Dreamsicle." If you're a fan of cream and orange flavors, this is the order for you!
With two great choices for frozen yogurt, you can't go wrong. Swing by today! Both locations are open for business with dine-in options, and Farmhouse Frozen Yogurt also has a delivery option available.
Sources : https://bit.ly/swirlsyogurt, https://bit.ly/farmhouseyogurtbryan