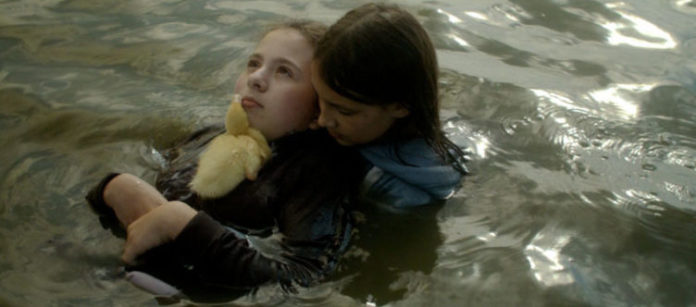 Despite the popularity of foreign, non-english films around the world, many of them don't perform well in the United States. Only around 18% of films shown in the United States are foreign films, with these only making 1.1% of the total domestic box office. Those who want an opportunity to see these kinds of films will finally get their chance, thanks to the Queen Theatre. Beginning Sunday, November 3, at 6 p.m., the Queen Theatre will kick off the 3rd annual International Film Series with a screening of the French film "Les oiseaux de passage" (Birds of Passage.)
As a part of the Brazos Valley Worldfest, throughout the month of November, Sunday evenings at the Queen will feature a foreign language film from a different country, all representing the series theme of "Through the eyes of a child."
Released back in 2015, "Les oiseaux de passage," not to be confused with the Colombian movie of the same name, tells the story of Cathy, a young girl who receives a duck egg for her 10th birthday. When the duckling hatches, Cathy and her friend Margeaux, who suffers from myopathy and sits in a wheelchair, must go on a journey to release the duckling in the wild while running from their parents and the police.
Created back in 2007, the Brazos Valley Worldfest is a celebration of the multiple cultures and international diversity that can be found in the Brazos Valley. Held this year on November 9 at the Brazos County Expo, the festival includes musicians and dance performances on two stages, demonstrations of cultural traditions, international cuisine, children's crafts, storytelling, and so much more. In addition to the one day festival, the BVW also hosts several Cultural Club dinners throughout the year, each featuring a different cuisine from around the world.
The spectacular film series gives people the opportunity to experience what a foreign film about friendship has to offer. Tickets are free, but must be purchased before the event, as they are in limited quantity.
For more information and to purchase tickets, please go to: https://bit.ly/2Jev7oT