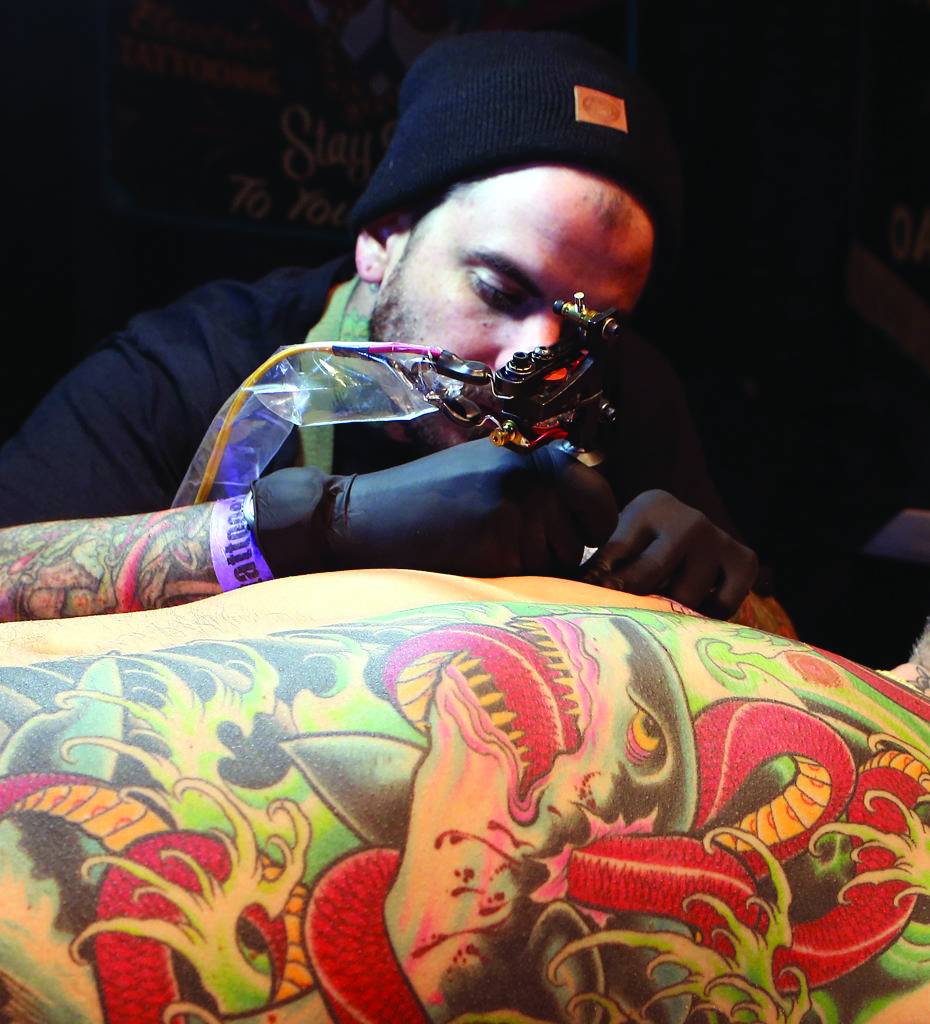 Prepare to be tickled ink at the third annual Bryan/College Station Tattoo Expo, Feb. 1-3. Hosted by Ink Masters, The Brazos Center will welcome over 140 award-winning tattoo artists and piercers to provide thrill-seekers with an experience they will never forget.
Established in 2009, Ink Masters has sketched their services onto the Lone Star State city by city. Its annual tattoo and piercing convention tours Texas, featuring top-notch artists from around the country who are eager to showcase their talent. This year, Ink Masters will visit Bryan/College Station once more to make its mark on Aggieland.
The three-day, family-friendly event will offer entertainment for the entire family. In addition to live tattooing and piercing all weekend long, children can enjoy face painting and receive temporary tattoos, as well as glitter tattoos, says Theresa Bae, Ink Masters Assistant. Food and beverages will also be available for purchase during the show. "We are currently in the process of trying to sell alcohol at the show," adds Bae. Attendees will also be able to enter two free tattoo giveaways each day.
Entry tickets and wristbands allow attendees to gain entry into the convention. Tattoo and piercing costs are established by each artist, but the experience itself is priceless. "The show will provide residents with access to artists from all over the country," says Bae. "During this weekend, they will have access to artists right on the spot, and they won't be limited to what's in their area," she adds.
A three-day weekend pass is available for $35, and one-day, $20 tickets are available for those who do not wish to attend the entire weekend. Those who purchase a ticket prior to 5 p.m. on Friday, Feb. 1 can take advantage of a $5 discount per ticket. Both weekend passes and one-day tickets are available for purchase exclusively at the door.
The show kicks off Friday, Feb. 1 from 1-11 p.m., and continues Saturday, Feb. 2 from 11 a.m.- 11 p.m. through Sunday, Feb. 3 from 11 a.m.- 9 p.m.
ONLINE: For more information, please visit https://bit.ly/2CAaOy9