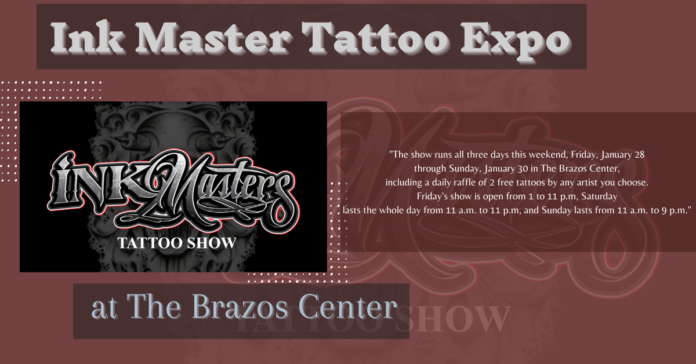 The popular tattoo show Ink Masters is bringing the best tattoo artists to College Station this weekend for a tattoo show like no other. With 100 artists from around the country, you'll have access to realistic, traditional, black and white, and color specialists to fulfill your wildest design dreams!
The show runs all three days this weekend, Friday, January 28 through Sunday, January 30 in The Brazos Center, including a daily raffle of 2 free tattoos by any artist you choose. Friday's show is open from 1 to 11 p.m, Saturday lasts the whole day from 11 a.m. to 11 p.m, and Sunday lasts from 11 a.m. to 9 p.m.
You can bring your own design, or you can have a skilled artist design a personalized tattoo for you based on their specialties, then be sure to enter the daily competitions including "Best Cover-Up," "Color Portrait," and "Most Unusual." See the full list of contests on the Ink Masters website.
You can purchase a weekend pass for $35 or purchase a day pass for $20. Tickets are available at the door on the weekend of the event only. Arrive before 5 p.m. on Friday for a $5 discount of your day or weekend pass.