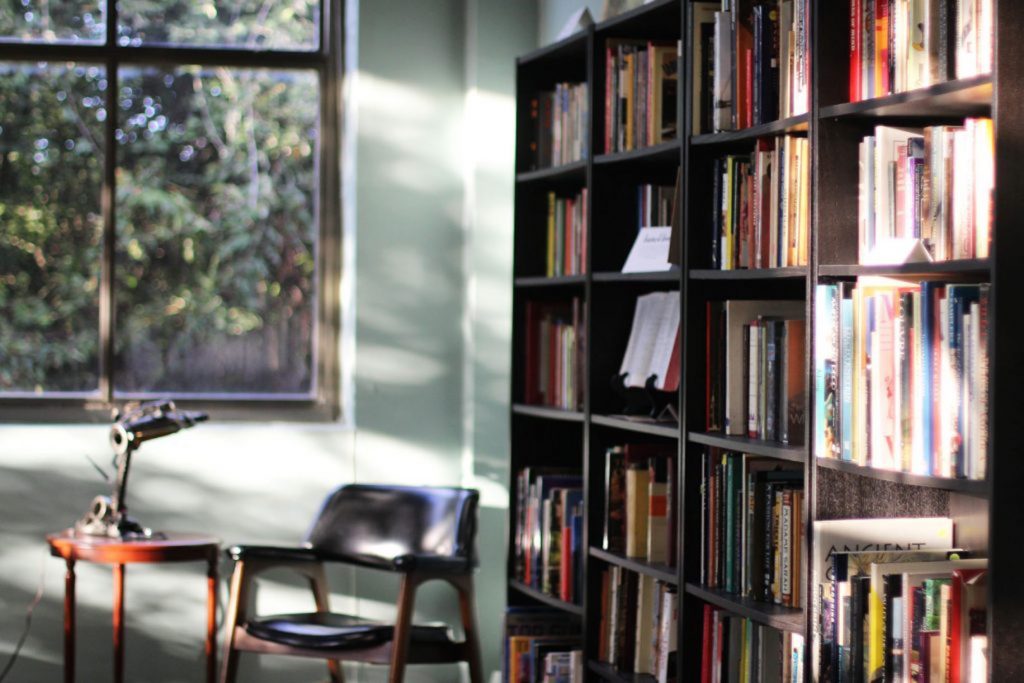 A classic of late-90's cinema, "You've Got Mail" encapsulated the tension between large book retailers and independent shops. A decade later, that whole debate seems like a moot point while all brick and mortar retailers struggle to compete with online prices. BCS has Barnes and Noble and an assortment of campus bookstores, and Half Price Books is an affordable place to trade out textbooks. But there's just something special about the independent retailers in BCS. In these shops, you might not hear a shrill Meg Ryan reading children's books in a hennin (the pointy princess hat), but you'll certainly find an assortment of surprising titles at each of these local landmarks:
SEAD Gallery and Bookshop
In addition to stunning artwork by local and international artists, the SEAD Gallery and Bookshop hosts a variety of events for cultural exchange. Local authors are hosted in the Author Talk Series, and the SEAD Gallery should also be part of your Downtown Bryan tour on First Fridays. In addition to everything else, the gallery has an impressive and eclectic collection of books for sale. Whether you're looking for something artistic or historical, a wide variety of new and secondhand books fill several bookshelves. Next door to the Village Cafe on  W. 26th Street in Bryan, the SEAD Gallery and Bookshop is open from Tuesday to Saturday.
Ed's Bookshop
Located on South Main Street in Downtown Bryan, Ed's Bookshop is packed with used and rare books. As you browse the shelves, you'll find regional history as well as literary titles. The collection includes a lot of books about Texana and the West as well as twentieth-century history. Ed's Bookshop is open from Wednesday to Saturday.
Crossroads Bookshop
A little off the beaten path, Crossroads Bookshop boasts an extensive collection of books and other media in downtown Hearne. With an even more extensive online inventory, Crossroads Bookshop carries first editions, signed copies, and hard-to-find older books. If you're looking for a rare title or trying to determine the value of a book collection, Crossroads Bookshop is open from Monday to Saturday.
In addition to these independent bookstores, BCS has an assortment of comic book and gaming shops. What's your favorite bookstore in the area?