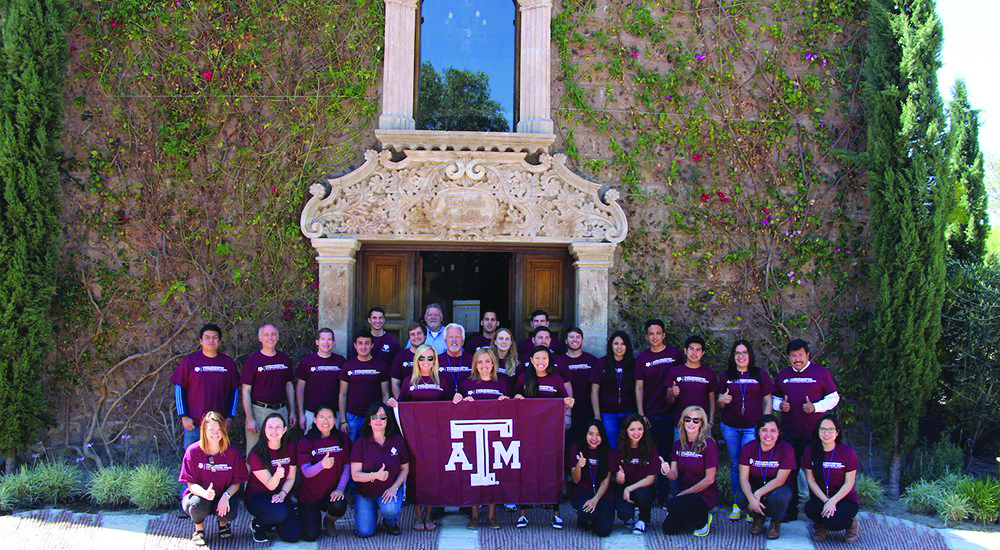 This summer, students from A&M's School of Innovation studied abroad in San Miguel de Allende, Mexico. The trip, from August 5-12, was a first for the I-School, during which students were asked to develop creative ideas to improve A&M's study abroad offerings in Mexico's Bajío region. According to the I-School's description, their work centered on "innovation and creativity modules," which were intended to aid in the improvement of A&M's study abroad programs.  
Sonia Jiménez, the I-School's Program Manager for Student Engagement, oversaw the fundamental aspects of the trip and participated in it. She provided the students' research question: "What can A&M do better to take advantage of the Aggie-owned educational facility known as the Hacienda Santa Clara?" To find the answers, the I-School asked twenty students to use their creativity and technological savvy to develop ideas on site.
The students stayed at the Hacienda Santa Clara Education and Research Center in Guanajuato, Mexico, which is a short distance from San Miguel de Allende. Hacienda Santa Clara was established in 2015 as a STEAM-focused center (Science, Technology, Engineering, the Arts, and Math) that supports the US's intellectual, economic, and environmental partnership with Mexico. The center's owners, Barbara and Pablo Marvin ('66), offer the hacienda as a resource to A&M for its study abroad courses, which is an appealing option for Aggies. At the end of their trip, the students proposed their suggestions to the Marvins and later to A&M's International Advisory Board.
In order to accomplish their goal, the Aggies collaborated in groups before and during their visit. While they did not receive course credit, they developed solutions that pleased the I-School's dean, Andy Morriss. Dean Morriss summarizes the students' findings: "The students chose areas where they thought they could make a difference, and developed ideas from small scale (Snapchat filters) to large scale (a really interesting hybrid internship program)."
One of the students who participated in the trip, Jordan Christian, said that the group's results focused on "the marketing aspect of potential future study abroads" and developing new ways of conducting them, such as by offering an industrial internship. Reflecting on his experience, he says, "I was challenged to be a leader, to work in diverse teams with students from various backgrounds and to step out of my comfort zone, and I am so thankful for the opportunity to go on this trip with the I-School."
From an administrative perspective, Morriss concludes, "I think our big takeaway was how powerful the results could be when we gave the students ownership of the project." The Aggies who participated in the I-School's first service learning trip to Hacienda Santa Clara developed solutions that will be furthered by those who join in the next study abroad trip. When asked about future opportunities, Jiménez says, "We are planning a trip to the Soltis Center in Costa Rica." Students who are interested in future programs are encouraged to check out the I-School's website and social media accounts, or email Sonia Jiménez at sjimenez@tamu.edu.