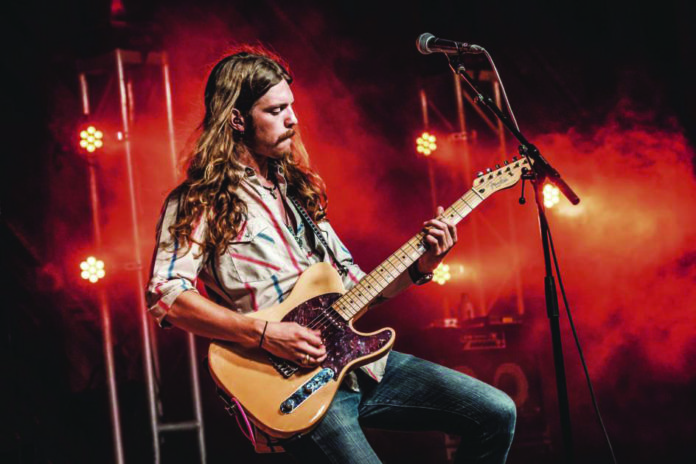 Hurricane Harry's is always a hotspot for some of the best country music in town, and Friday, Feb. 28 is no different. Country music singer Stoney LaRue will perform with Austin Meade in what is sure to be an exciting, jam-packed show.
LaRue is an extremely skilled songwriter and a self-described "self-aware philosopher." His songs are insightful, thought-provoking and often inspire his audience to look inward. His newest album, "Onward," which he released in 2019, contains honest, heart-baring songs and even a gritty duet with country music legend Tanya Tucker. His song "You Oughta Know Me by Now" is perhaps the most popular track off the album. It features his characteristic husky voice along with complimenting instrumentals that add to the emotions of the story.
LaRue is known for his great live performances. Because of his love for his fans and his willingness to engage with them during shows, he has amassed a large following around the country.
Austin Meade will perform with him. He is a graduate of Texas A&M University, so this performance will be a homecoming of sorts. Meade's music is a unique blend of 1970s-esque classic rock and Texas red dirt music. His voice is versatile and goes along well with any genre. Meade's live shows, when he is backed by a full band, are fun, spirited and get the entire crowd involved. This is sure to be an enjoyable show.
Doors will open at 9 p.m. and the show will begin at 10 p.m.
For more information and to purchase tickets, please visit http://bit.ly/3256rrg