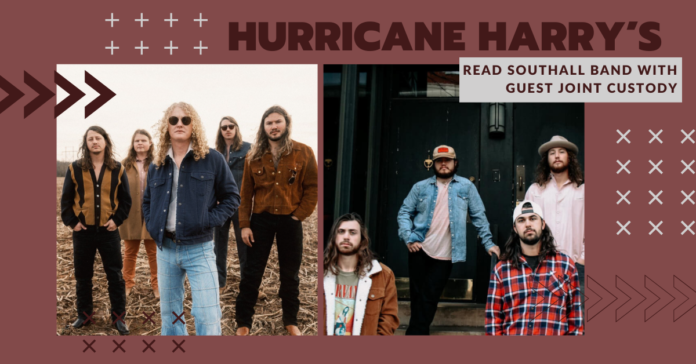 If you find yourself looking for something to do this Friday, May 7, look no further than Hurricane Harry's! This southern dance hall is a local favorite for good vibes and good music, and the Read Southall Band with guest Joint Custody will be serving up just that!
Originating out of Stillwater, Oklahoma, the Read Southall Band has been on the music scene since 2015. While the four members of the group come from very different backgrounds, it was their shared love for music that ultimately brought them together. Influenced by country classics such as Hank Williams and Johnny Paycheck, the band channels this lyrical storytelling into unique rock and roll songs of their own, painting different pictures of the realities of love and life in each tune. During the performance, make sure to keep an ear out for some of their fan favorites such as "Don't Tell Me" along with "Why," which shot up to the Top 10 on several different charts.
Before the Read Southall Band takes the stage, Joint Custody will open the show with some Texas rock n' roll tunes that are sure to get you pumped up! Similar to RSB, Joint Custody's four members came together to create a new band and sound that couldn't be found anywhere else in the Texas country music scene. By perfectly fusing the heavy metal sounds of the electric guitar with their rustic, mellow twang, this up and coming band is one you will not want to miss!
So plan ahead, get to Hurricane Harry's early and stay late! The doors for this show open at 9 p.m., with tickets staring at $18. Grab a friend or two and make it a night to remember!
Source: https://first-avenue.com/performer/read-southall-band/