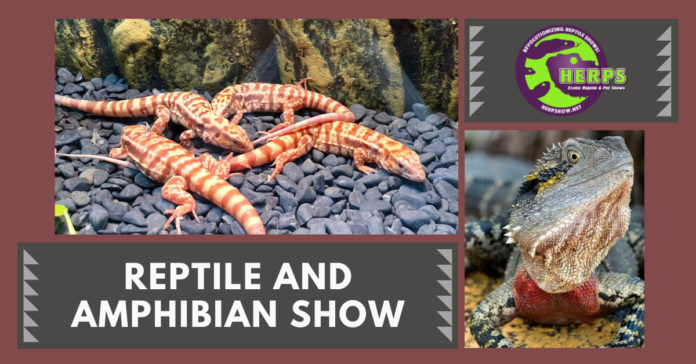 Geckos, tarantulas, and snakes, oh my! If you've ever wanted to see exotic pets up close and personal, Herp's Reptile and Amphibian Show is just the event for you! Whether you're wanting to go on a fun family outing or engage with other reptile and amphibian lovers around the nation, this show is for everyone.
With educational talks, live rattlesnake demonstrations and activities for children of all ages, this two day event will thrill and educate all who are brave enough to attend. The expo includes a wide variety of animals for attendees to get hands on with, such as lizards, frogs, turtles and many more.
But what makes Herp's expo truly special is that first, it brings together the top breeders in the world, and second, it features demonstrations of exotic pets and rare species, some you might not even have heard of.
Kids honestly can't get enough of the live learning center, but since the animals are available for purchase, don't bring any kid you can't say no to if you'd rather not leave with a new, exciting pet. Feeders and supplies will also be available for purchase, so there won't be any way to refuse. And if you're hesitant to jump in with a new exotic pet, Herp's makes sure there's plenty of folks on hand to train you by only allowing reputable and experienced breeders.
No need to worry about safety either. Herp's makes sure things run smoothly with rule compliance, and all the animals brought to the expo must be healthy and in clean containers. After 10 years in business, Herp's certainly knows how to put on a show that's fun, educational, and safe for everyone.
The expo will be held here in College Station at the Brazos County Exposition Complex on March 13-14. Concessions will be offered as well as the opportunity to win cash prizes. More information on the event can be found here.
Tickets range from $5-10 a day with children four and under free. Tickets can be purchased here. Don't miss out on this unique opportunity brought to our community!
Sources: