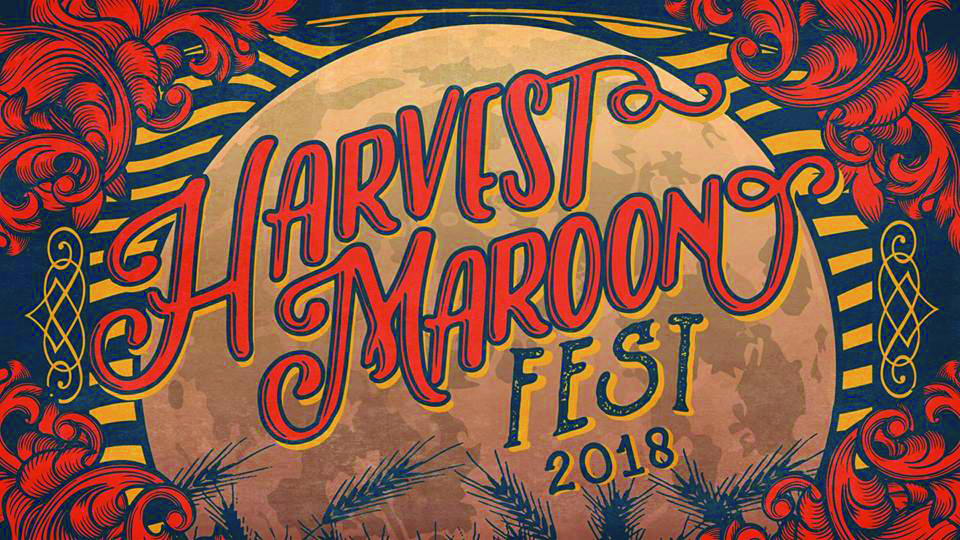 It's that time of the year again ya'll! On October 12, 2018, country bands Turnpike Troubadours and Randy Rogers Band will present Harvest Maroon Fest, with special guest Red Shahan at Wolf Pen Creek Amphitheater in College Station, Texas. Be prepared for live music, food trucks, fun, and nothing but good vibes!
Turnpike Troubadours is a red-dirt, six member country band that are known for their lyrical abilities.  Founded in 2005, and hailing from their hometown Oklahoma where the wind comes sweeping down the plains, this band has sold out dance halls and concerts throughout their home state and nearby Texas. At the core of this band is their songwriting skills. What makes them popular out of the many red-dirt bands is that they are able to step outside the red-dirt genre and appeal to listeners who may not be so into the honky-tonk country scene.
Now hold on to your hats, because Randy Rogers Band is coming to show you what authentic country music sounds like! This Texas-based band has reached the top five billboard's country album chart with each of their three latest studio releases. After seventeen years of making music together, Randy Rogers Band expresses passion in  every song that is played, and allows listeners to relate to their music with each lyric sung. This band has gone from playing in college towns to becoming one of the most successful country bands in the Texas scene. When you go to a show, you know exactly what you're going to get: genuine country music.
In addition to two great country bands, Harvest Maroon Festival brings you Red Shahan, a smooth country artist from Bluff Dale, Texas. Shahan has built an audience from the ground up. After years of perfecting his craft, this artist relocated to Fort Worth, Texas, and began focusing on launching a solo career and his debut album "Man and Coyotes" in 2015. Shahan has a pitch unique to many country artists. His voice is smooth, so it's easy to literally feel what he is singing. Nonetheless, even with Shahan's growth as an artist, it's clear that he is still proudly rooted in the West Texas soil.
The Harvest Maroon Festival is a time where people can come together and enjoy a wonderful night with the College Station community. This festival gives the community the opportunity to experience live music from popular bands on the outdoor amphitheater stage, and offers a taste of what College Station has to offer. Wolf Pen Creek Amphitheater offers a wide array of entertainment options, and this festival puts all of them to good use.  The spirit of this festival is one not to miss. With Halloween around the corner and fall in the air, it's without a doubt you're in for a good time. Don't be afraid to let loose and dance along with the beat of the bands. No one will judge you!
General admission into the festival is $27.50, or you can purchase a VIP ticket for $250. The VIP ticket includes access to the VIP section with prime stage views, seating, dinner, and private cash bar. General admission and VIP tickets are both limited, so get yours now! But wait, there's more… A portion of all ticket proceeds will be donated to Stay Texas Strong – an organization that supports Texas families facing the road to recovery following the destruction of Hurricane Harvey. The festival begins at 5:30 p.m. and the music starts at 6:30 p.m.. Don't be late, cause rumor has it that Turnpike Troubadours and Randy Rogers Band never disappoint.