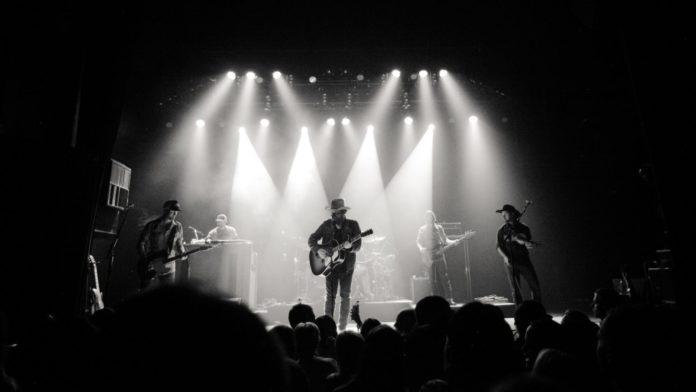 College Station will be rocking come Sept. 6, as the third annual Harvest Maroon Fest kicks off the fall semester.
The one-day country music festival, held at the Wolf Pen Creek Amphitheater, is presented by the Randy Rogers Band, who are returning for their third time with the event. The group has been together since 2000, and have come to be a recognized name in the business.
The band's first studio album, "Like It Used to Be," debuted on June 25, 2002, which spurred a following among Texas country listeners. In 2005, following the release of their second album, "Rollercoaster," the Randy Rogers Band found their first single in "Tonight's Not the Night (For Goodbye)," peaking at 43 on the Billboard Hot Country Songs chart.
In 2012, the band released their fifth album, "Trouble," which housed their most successful song on the charts, "One More Sad Song." The single reached 38 on Hot Country Songs, and 21 on the Bubbling Under Hot 100 Singles chart.
In April 2019, the Randy Rogers Band released their newest studio album, "Hellbent." Their appearance at Harvest Maroon Fest is the next stop in touring the album, continuing the excellent music released by the group.
Joining them at the event are Flatland Cavalry and Chris Colston. Flatland Cavalry is touring with their sophomore studio album, "Homeland Insecurity." The band's current single, "Old School," recently reached number one on the Texas music charts, signaling a level of great music in store for fans.
"Homeland Insecurity" is an example of just how far Flatland Cavalry has evolved in their music and storytelling. By slowing down and living in the now, bandleader and chief lyricist Cleto Cordero and the rest of the group have learned to appreciate the details and emotions of the present moment. This translates to very compelling songs and a strong connection with listeners.
East Texas native Chris Colston will make his first appearance at Harvest Maroon Fest. Following the release of his 2018 EP, "Gone," Colston has swept through the Texas country airways. The title track from the album garnered more than a half-million streams on Spotify in the first few months after release, setting a bar he plans to keep raising over the years.
With his gritty Texas roots mixed with a little blues and rock and roll, Colston and his band members electrify an audience and set the stage for a great show right from the start.
Gates open for Harvest Maroon Fest at 6 p.m. Tickets are currently on sale through the festival website and at Cavender's Boot City.
For more information, including a list of allowed and prohibited items, consult www.harvestmaroonfest.com.