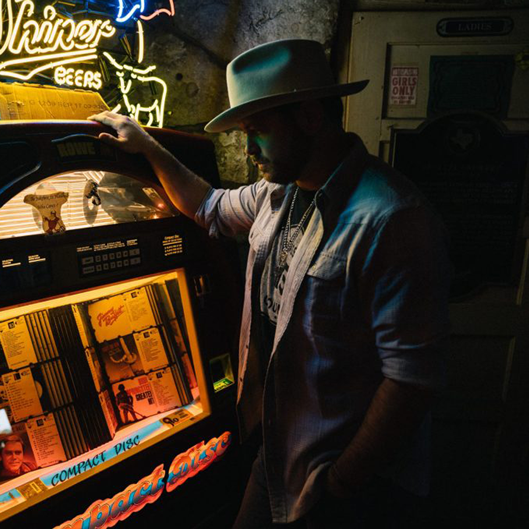 For College Station residents who want to find a fun hangout spot, Hurricane Harry's is a great weekend destination. Located just off of Northgate on College Avenue, Harry's combines the traditional small town dance hall with a modern Northgate bar vibe, giving you the best of both worlds with an authentically Texan atmosphere. In addition to a ginormous dance floor and two different billiard gaming areas, Harry's also hosts live musical concerts every Friday night, with some of the best acts in Texas playing the stage. This week, two Texas singer-songwriters headline, putting on a concert you'll want to boot scootin' boogie to.

On Friday, November 15, Hurricane Harry's will host Texas singer/songwriter Wade Bowen with special guest Dylan Wheeler. This concert is an 18 and up performance, with the doors opening at 9 p.m before the concert begins at 10 p.m.

A resident of Waco, Bowen is one of the top artists in the Texas country/Red Dirt music scene. Having performed since 2002, Bowen has released 11 studio albums, including two collaborative albums with fellow country music artist Randy Rogers. His last album, "Solid Ground," peaked at 27 on the country album charts for 2018, while his 2015 album "Hold My Beer, Vol. 1" hit number four on the country charts. Since going on hiatus in the summer of 2018, Bowen has been performing nearly non-stop, touring throughout Texas.

Joining Bowen on stage is Edgewood, Texas born Dylan Wheeler, whose debut EP "Tell Me If I'm Wrong" released last November. Beginning his career in music at the age of 22, Wheeler left his job at an oilfield to begin his dream. Now 24, Wheeler has performed around college towns over the last two years, gaining popularity among college crowds and, according to website red 11 music, continues "to be added to lists of emerging singer/songwriters to watch in the Texas/Red Dirt music scene."

For those who wish to attend, Hurricane Harry's advises you to purchase tickets online before the night of the show. Tickets are $12, and online sales end one hour before the doors open.
For more Information, please visit: https://bit.ly/2PPKuby