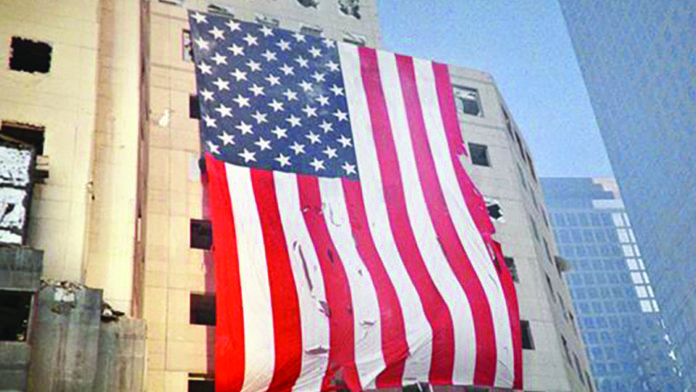 On September 11, 200l, New York City experienced one of the most horrific and saddest days in all of American history. As many as 2,996 lives were lost in the attack on America. New York based Irish Photographer Nicola McClean created the "Ground Zero 360: A 9/11 Retrospective" to honor the victims and their families. From Sept. 6 to Nov. 11, the Arts Council of Brazos Valley will be hosting the exhibit to allow the public insight into the horrible attack of 9/11.

As a way to process what had happened to her city, Nicola McClean began taking photographs in the days immediately following the tragedy. She spoke with first responders and listened to the stories of survivors, all the while taking photographs of both the scene in front of her and the people around her. In the process, McClean began to put together an exhibit to honor those affected but also to introduce the full scope of the event to everyone.

Included in the exhibit are her images depicting mournful "missing posters," a panoramic installation, a piece of twisted steel I-beam and broken granite from the World Trade Center. Personal artifacts are also on display, including crosses cut from World Trade Center steel by ironworkers and a "Survivor Tree" cast in bronze and steel, also from the World Trade Center. These pieces were lent or donated by the families of the police officers and firefighters who lost their lives that day.
Don't miss this heartbreaking piece of American history. Admission to the art galleries of The Arts Council of Brazos Valley is free of charge to the general public. Located at 4180 State Hwy 6 South in College Station, the galleries and visitor center is open Tuesday through Friday from 10 a.m. to 5 p.m., and Saturday from 1 p.m. to 4 p.m. Make sure to call or email ahead of time if planning on bringing a large group or if you'd like to set up a tour of the exhibits.
For more information, http://bit.ly/2Po9qs9