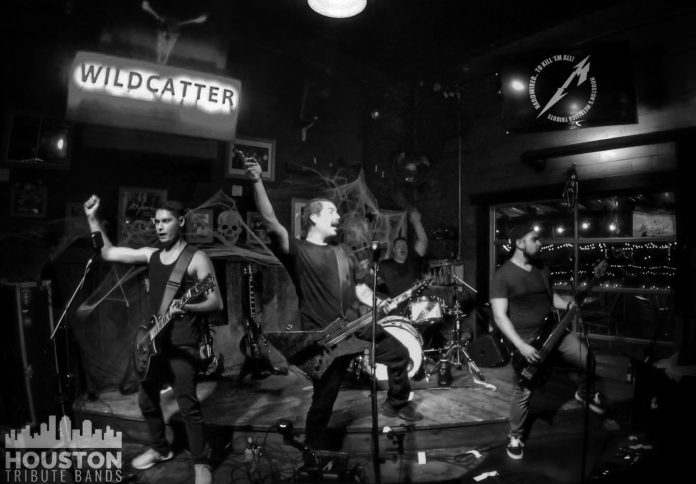 Hardwired To Kill Em All returns to the Grand Stafford Theater, but this time with People of the Sun and Unicorndog. Friday, Oct. 11, will be a night resonating in strong metal jams and the messages they have to share!

Hardwired to Kill Em All is a four member group consisting of Randy Alanis on guitar and vocals, Nicolas Galletti on lead guitar, Ignacio De La Torre on bass, and Jake Northam on drums. Originating in Houston, Hardwired is a tribute band for the American heavy metal band, Metallica, who came together in 1981. Metallica went on to receive numerous awards and released various hits such as, "One," and "Better than You" throughout their career.

People of the Sun is also a tribute band from Houston, but for Rage Against the Machine. Rage Against the Machine is an American rock band that began in the early 90s. The band is well known for their revolutionary political views expressed in their music. Their song "Freedom" speaks about the issues of government and the sense of a false freedom. People of the Sun hope to provide an honest representation of Rage Against the Machine and portray their messages as sincerely as possible through their music.

The opener of the night, Unicorndog, is a local pop/punk band from Bryan, Tx. They are a four member band consisting of Chels on vocal, Frizzle on guitar, Ru on bass, and Mikey on drums. Their sound is a mixture of upbeat pop and punk rock. This band likes to keep the energy pumping with their music, and if the party scene is your thing, then you'll enjoy Unicorndog's performance.
Grand Stafford Theater is a live music and private event center with a full working bar. Tickets are eight dollars in advance and 10 dollars at the door. They can be purchased through the Grand Stafford Theater official website or on the day of the event. Doors open at 8 p.m. and music starts at 8:30 p.m.
For more information, go to: https://bit.ly/2o1xDau