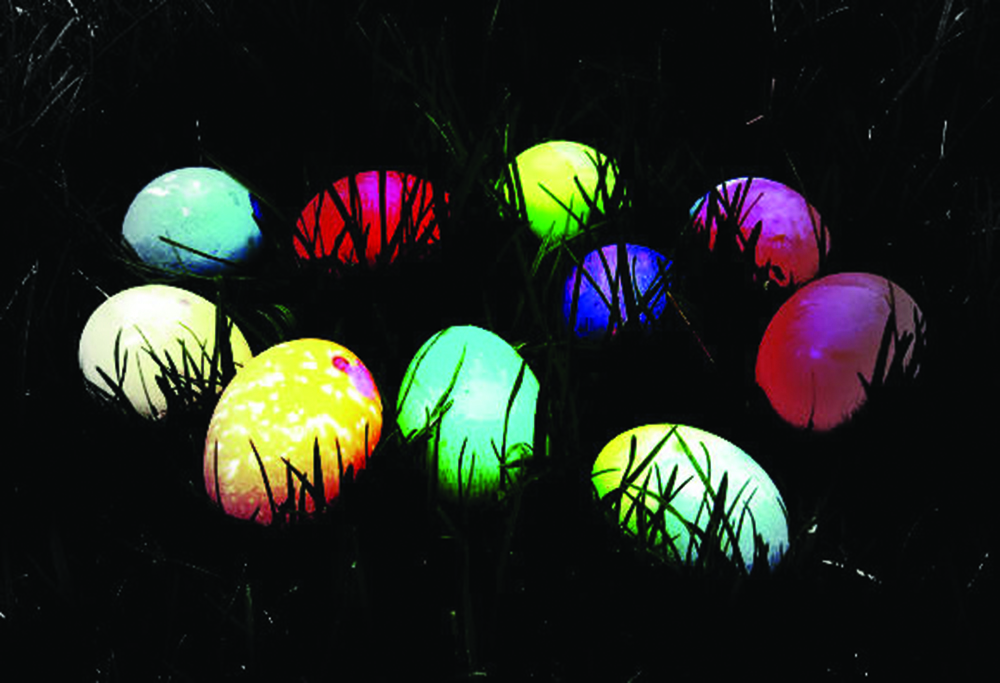 There are some things that when put together, they just match perfectly. For instance fries and ketchup and peanut butter and jelly. Well, get ready to add one more combination to the list… glow in the dark and egg hunting!
Typically egg hunts are rated G or PG, but this one is only for adults, not the kiddos. The egg hunt will take place at Wolf Pen Festival Site on Friday, April 12. Starting at 7 p.m., there will be a selfie booth, joy jumps, and lawn games amidst music strictly from the 80's – 2000's. The egg hunt will kick off at 9 p.m., so don't forget your basket.
We all know how hard adulting can be and how tiring life can get after going, going, going. It's time for a little break! Come hop in on the fun at this free event sponsored by the City of College Station. Let loose a little and get down to some Michael Jackson, Prince or NSYNC. After that, maybe go crush it in corn hole and finish off the night with finding the most eggs!
Attendees must be 18 years or older and are welcome to bring food and drink on site. Coolers must be 48 quarts or smaller. Alcohol, glass containers and pets are not allowed.
It's been way too long since the last time you participated in an egg hunt! The child within you is itching to get out!
For more info on the egg hunt visit http://bit.ly/egghuntbv