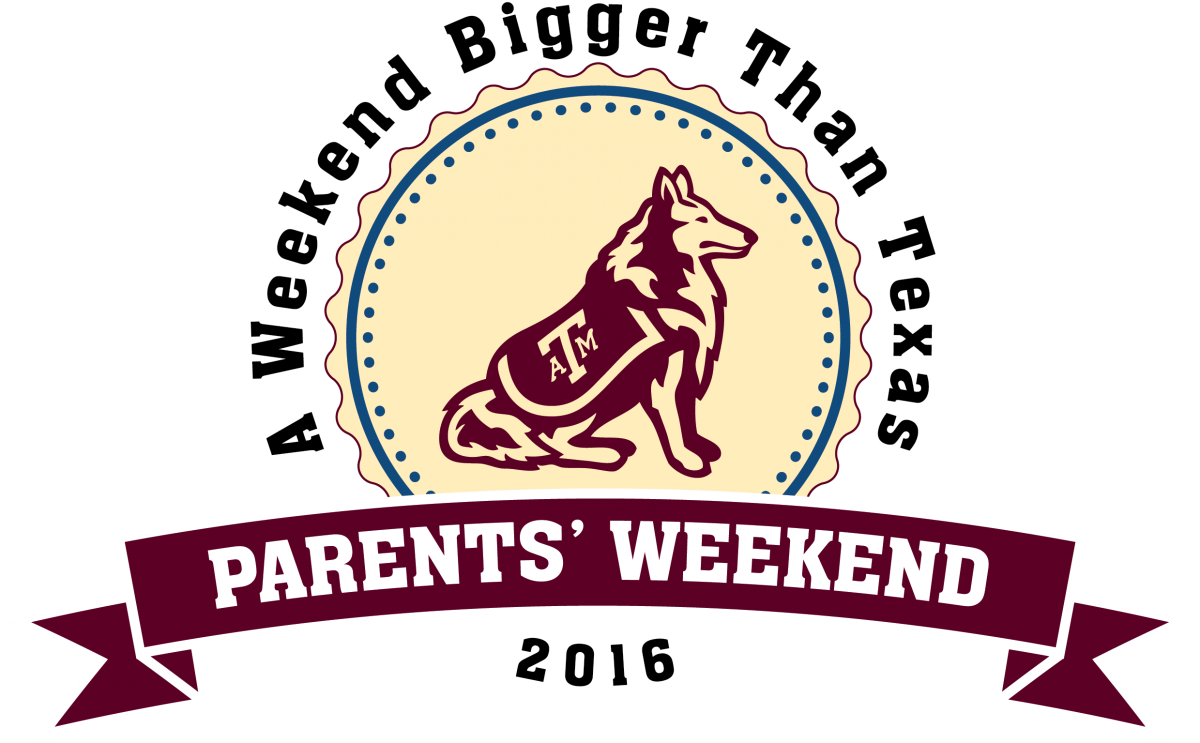 By Annabeth Reeb
The stampede of parents will bring more than just bumper-to-bumper traffic, packed restaurants, and hotel overflows; special Parent's Weekend events will be happening all over BCS. If there's anything Aggies love just as much as Ring Day, it's their parents. Parents Weekend is like Game day in the spring, and this year will be no exception. Here are just a few of the events going on around town:
Downtown Bryan Street & Art Fair- April 9 from 10-6 pm
Bryan-College Station's art culture often gets overlooked behind all of the maroon. Show your parents another side of our community by heading to the Street and Art fair on Saturday, where more than 20 artists from artists from all over the country will be exhibiting their paintings, sculptures, jewelry and more on the cultural streets of Bryan.
The day will be complete with live music, activities for children, and plenty of art. The event will also feature Stream Roller Printmaking, where visitors can watch the artists 4 squared prints in linoleum and transfer the design to paper with the roller. Admission is completely free and visitors are encouraged to spend the day enjoying both art and the rest of Downtown Bryan.
Aggie Family Game Night- April 9 @ the Zone Club at Kyle Field from 7-9 pm
After getting your ring and enjoying the day, head down to the Zone club for a fun family game night featuring board games, dominos, bingo, and performances from student Organizations.
Aggie Moms' Boutique- April 9 @ 2nd Floor Memorial Student Center from 10-5 pm
Aggie Mom's club is hosting a shopping event in the Memorial Student Center for moms and families. This is the perfect place to pick up a souvenir for the day, choosing from various Aggie gifts and crafts.
Movie in the Park: "Minions"- April 8 @ Wolf Creek Amphitheatre starting at 7pm
Have small children with you? Or maybe you're just feeling a fun family night with Minions, either way, Wolf Creek Amphitheater's Movie in the Park is the place to be. Bring blankets, snacks, and chairs and enjoy a movie under the stars with your loved ones.
Don't Bully Me Fest- April 9 @ Wolf Creek Amphitheater from 2-7pm
Come support the David's Legacy foundation by saying no to bullying. The DBM fest will feature live music from by Hudson Moore, John King Band, and Chris Night. All proceeds will go to the DBM foundation, which is aimed at fighting and raising awareness for cyber bowling, as well aiding in implementing David's Law into Legislation. David's Law is aimed in preventing and aiding victims of Cyber Bullying. Tickets will be $15 at the door.
Whatever your weekend entails, be sure to check out all of the great events taking place in the BCS community.