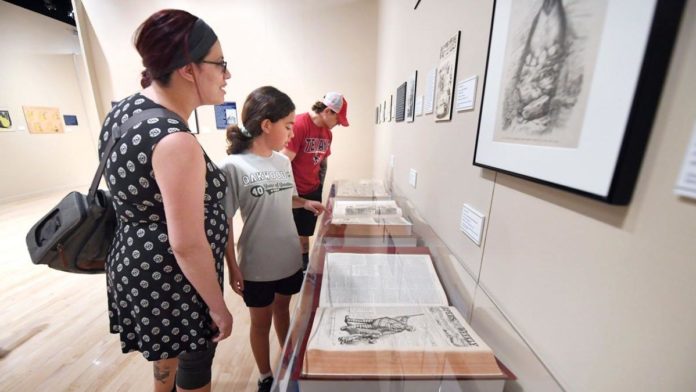 Have you ever found it difficult to comprehend American politics? Would a visual representation, such as a cartoon, make it easier to understand? Then "Wit & Humor: American Political Cartoons" at the George H.W Bush Presidential Library & Museum on exhibit until January 5 is the place to go. In the early days of America, political cartoons were utilized as a means of expression for people of all backgrounds. Featuring original artworks and artifacts as well as collections from the Library of Congress, "Wit and Humor" demonstrates how cartoons have changed from America's early days to the near present.

The exhibit features work from well-known artists in the cartooning field, such as Thomas Nast and Patrick Oliphant. Some of the exhibit's featured sections include the History of Editorial Cartooning, covering cartoon's early days and the first American cartoons, then picking up with the years when cartoons came of age from 1896-1918. There will also be two interactive activities where visitors can create their own political cartoon and one where they can analyze a cartoon. The "Wit and Humor" exhibit, located in the Ansary Gallery of American History, opened to the public on July 15 and will remain open until January 5, 2020.

The George HW Bush Presidential Library and Museum opens its doors to visitors during the museum's normal business hours, 9:30 a.m. to 5 p.m., Monday through Saturday, and Noon to 5 p.m. on Sundays. Admission fees are $9 per adult and $3 for youth. TAMU and Blinn students, along with active-duty military and up to five family members  have free admission with valid ID. The museum also offers discounted group and senior citizen rates.

For more information, visit: https://bit.ly/2Z5eMgx