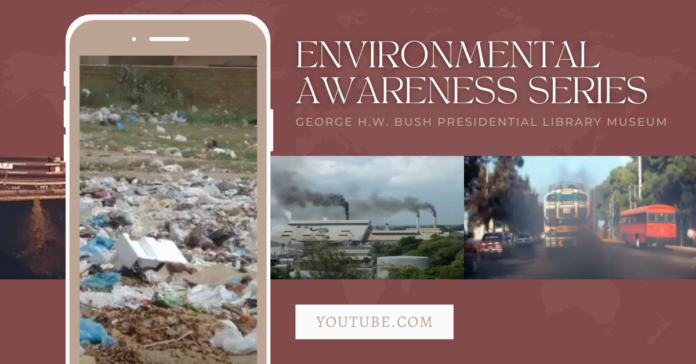 The George H.W. Bush Presidential Library and Museum is helping to keep the community informed and educated on the health of the planet through its Environmental Awareness Series, and recently released the second and third installments of the series, "Protecting our North American Wetlands" and "Why Are There Wildlife Refuges?"
The live presentations of this series have been canceled until further notice, due to rising COVID-19 cases, but they have adjusted to this circumstance through online slideshow presentations that contain the same information. The slideshows feature pictures and diagrams to help students understand the different aspects of each topic.
"Protecting our North American Wetlands" discusses the sensitive nature of wetlands, what purpose they serve in our country's ecosystem, why we need to protect them, and the North American Wetlands Conservation Act, signed by Bush in 1989.
"Why Are There Wildlife Refuges?" illuminates the purposes and impacts of wildlife refuges, how two particular animals are being positively impacted and how Bush and other U.S. presidents have helped further wildlife refuge development.
All three of the presentations are based on the educational outline of S.T.E.A.M., incorporating the arts into science, math, technology and engineering topics, making these especially informative videos for students. The lessons and activities are designed to be viewed and completed by any age group and include an experiment and a crafting activity. For example, learn about salt water density by measuring how much salt it takes to float an egg or about saturation by using markers and coffee filters to make colorful flowers.
The previous presentation in the Environmental Awareness Series is titled "Let's Keep Breathing Clean Air," and it takes a look at George H.W. Bush's Clean Air Act of 1990. All three parts of the series are available for viewing on YouTube through the links provided until August 31.