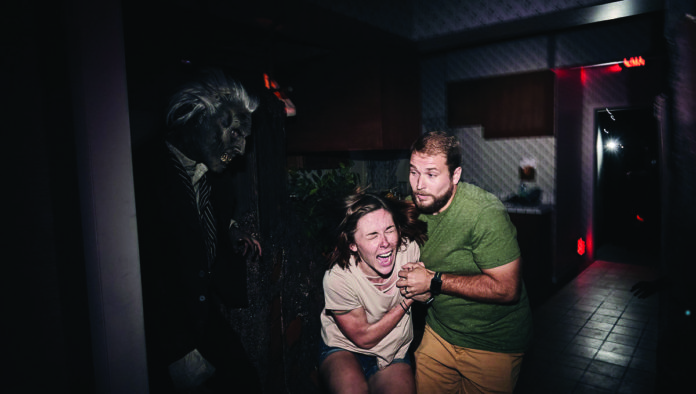 Halloween is right around the corner, which means the time for haunted houses and everything spooky has commenced! And there's nothing spookier than a haunted house, so you won't want to miss the Downtown Bryan: A Texas Cultural District's Fright Nights Haunted House. Open for business starting Oct. 18 and continuing every Friday and Saturday night through Halloween, this spooktacular event will provide you with an evening full of frightening fun!

This Halloween will be Downtown Bryan's 9th time hosting the Fright Nights Haunted House. This time around, they will be donating a portion of their proceeds from their spooky event to StageCenter CommunityTheatre.

Downtown Bryan has grown from a small town to a town full of shops and lively entertainment every night. If scary Halloween fun is not your thing, there's no need to fret! There is bound to be something for everyone in Downtown Bryan like a calm cafe or an art gallery. Whatever you decide to do you could find yourself coming back time after time!

Fright Nights Haunted House will be open Friday and Saturday nights on Oct.18, 19, 25, 26 and 31. It will be at the StageCenter Community Theatre located at 218 N Bryan Ave in Bryan. Street and parking lot parking are available. Tickets are $10 and must be purchased at the door during the time of the event. Doors open at 7:30 p.m. The haunted house starts running at 8 p.m. and ticket sales end at 11:30 p.m. Those of ages 13 and below will not be admitted unless accompanied by an adult.
For more info, please visit the: Downtown Bryan: A Texas Cultural District official website.