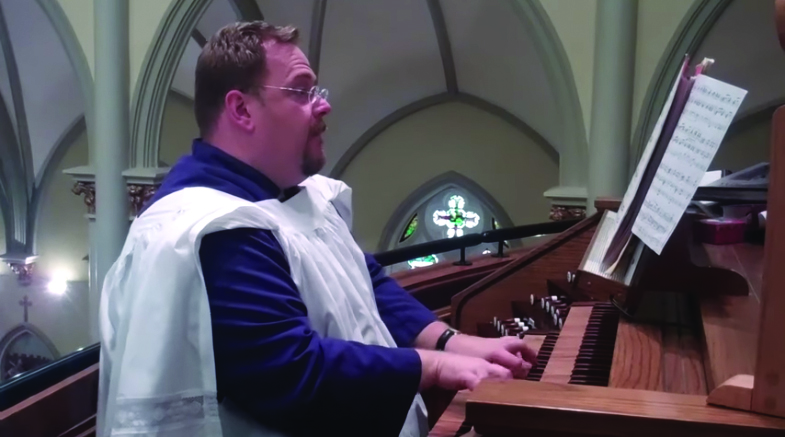 It takes incredible coordination and skill to play the organ. You know, the five-tier, wooden, piano-looking instrument with what seems like hundreds of keys. And not just anybody can do it. That's just one reason why A&M United Methodist Church is hosting the award winning and critically acclaimed Mark Husey to show us how it is done.

If you are questioning what "chamber music" is, it consists of classical music performed by a small group of players known as an ensemble. It sprang up in the 18th century and remains popular today, and got its name because it was typically showcased in a palace chamber or a large room. Thankfully, you don't need a palace to experience this amazing music since our very own "Friends of Chamber Music" has organized this event for us.

The Friends of Chamber Music organization in Bryan is made up of volunteers who work on music outreach in the community through concerts, presentations, workshops, master classes, and other venues. Their mission is to "inspire, inform, and entertain" broadly across the community in order to keep the tradition and quality of chamber music alive. They fulfill their mission by encouraging participation and understanding of the art as well as keeping their events totally free and open to the public!

This time around, they will present Mark Husey, the Parish Organist of Holy Trinity Catholic Church, San Pedro, in Los Angeles and former Principal Organist at the Church of the Blessed Sacrament, in Hollywood. He has assisted in leading a multicultural music ministry in the Jesuit tradition, performed at the Walt Disney Concert Hall, gained millions of views on his YouTube featured performances, and so much more.

Come out to demonstrate your support for this classic art and enjoy the show. It takes place at A&M United Methodist Church, Tuesday, February 19 at 7 p.m.
For more information, visit https://www.communitychamberconcerts.org/