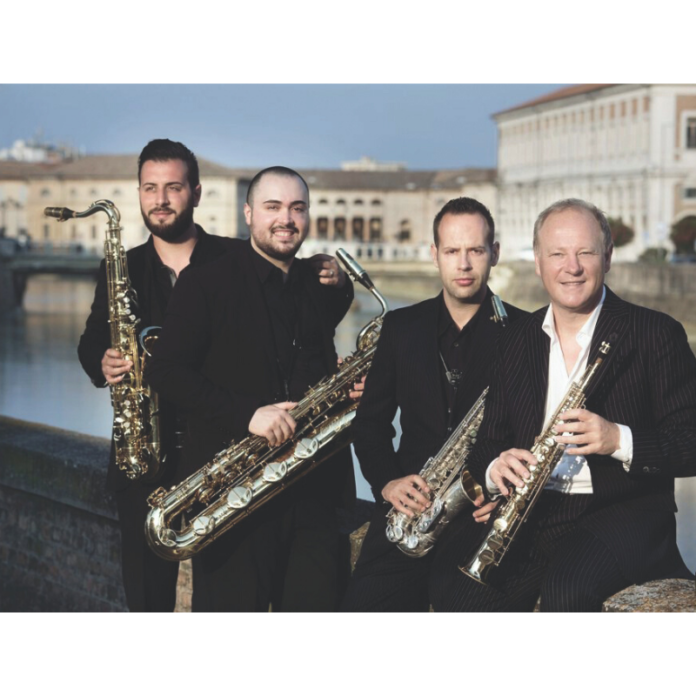 What better way is there to start a brand new year than by exploring some new, interesting music? You'll have the chance to do just that next week on Thursday, Jan. 23, at A&M United Methodist Church where the Friends of Chamber Music will be hosting a performance from the Italian Saxophone Quartet. Don't miss these four seasoned virtuoso musicians with decades of experience under their belt.

The Italian Saxophone Quartet was formed almost four decades ago in 1982 by, as they say on their website, "four saxophone soloists, close friends determined to join together to perform chamber music for saxophone at the very highest artistic level." Here in America, most of us think of the saxophone primarily as a jazz instrument or a piece of a marching band. The Italian Saxophone Quartet, however, uses four different types of saxophones to explore their interplay of dynamic sounds and perform complex classical compositions.

Since their founding, the quartet has had the pleasure of playing hundreds of concerts throughout Europe, the United States and the world. They have recorded a handful of albums, collected praise from many noteworthy critical publications, and made hardcore fans out of the thousands of people who have been lucky enough to see them live.

This event is hosted by the non-profit Friends of Chamber Music, whose mission is to spread the knowledge, understanding, and love of chamber music to the city at large. As such, all of the events they put on are free of charge, so mark your calendars! Since Friends of Chamber Music relies completely upon city funding and donations from generous patrons, if you're interested in supporting them, check out their website at http://bit.ly/2FvU2ST.

Start your new decade off well by experiencing this free concert from virtuoso musicians beginning at 7:00 p.m. on Jan. 23 at A&M United Methodist Church. 

For more info about this event and others, check out the list of this season's concerts at http://bit.ly/2QyiQ2O