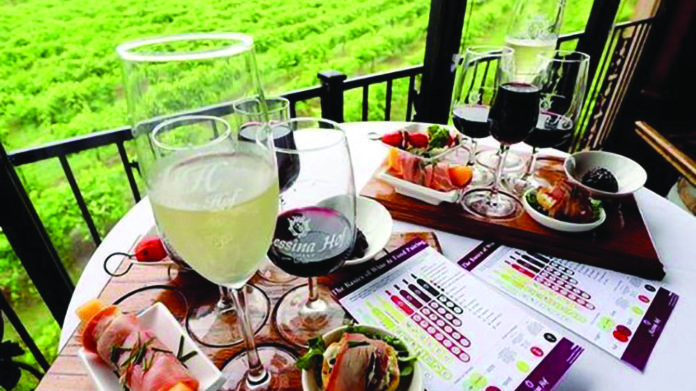 Friday night is a night rife with possibilities. Maybe you want to tear up the town. Maybe you want to have a relaxing night in. Or maybe you want to experience something that combines the relaxed atmosphere of home with a new taste sensation. If so, check out local winery Messina Hof's Tour de Amore, a food and wine pairing event!

Every Friday night, guests who register for Tour de Amore are treated to a food and wine experience like no other. Four specially-prepared tapas, made by Messina Hof's own chefs, are paired with a chosen flight of Messina Hof wines, all of which are award winning. Visitors looking for the perfect Friday date night need look no further!

Maybe you have already been to and loved Messina Hof's Tour de Amore, but don't want to experience the same thing twice. No problem! The Tour de Amore menu changes four times a year to keep up with the seasons, so guests can come back again and again to experience a fuller variety of food and wine pairings from the experts at Messina Hof.

Messina Hof Winery & Resort began in Bryan, Texas, over 40 years ago. Since then, the brand has expanded to include wineries in both Fredericksburg and Grapevine, Texas, while still maintaining its signature wines and deep-rooted family history. They host a plethora of events throughout the year, including tours and tastings and are available for private events such as weddings.

Tour de Amore takes place every Friday night at 7:00 p.m., and costs $28 per person (plus tax and gratuity). Reservations can be made up until 5:00 p.m. the day of, space permitting, and groups of ten or more should call ahead before registering online.
For more information, visit: http://bit.ly/2kg2kah