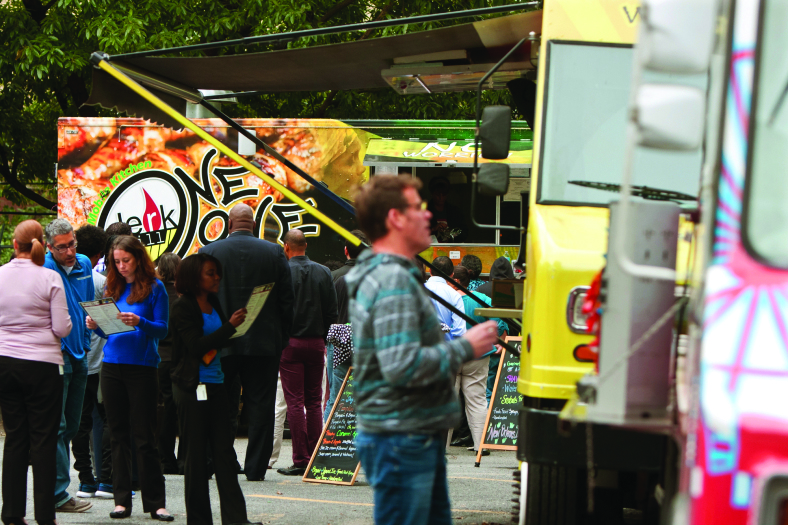 Food trucks are the ultimate convenience these days—the perfect combination of delicious, fast and inexpensive. This practical and tasty trend has been popping up around the US for over a decade, yet has come to BCS only recently. But better late than never, right? Ranging from Indian to southern comfort to snowcones, BCS food trucks have a taste for everyone, and now we've got Food Truck Friday!
This event is like having a giant backyard BBQ, but the best part is that you don't have to plan anything, just show up! Food Truck Fridays will be taking place on September 28 and October 26 from 5 p.m. until 8 p.m. at the Wolf Pen Creek Park and Festival Site. It's a great family outing spot, date night idea or roommate bonding location.
Join in yard games like corn hole and ladder golf while listening to great music, in addition to enjoying the wide variety of foods to choose from. If you want to know ahead of time which food trucks will be attending, check out the City of College Station's Facebook page or Twitter feed on the Wednesday before the event.
Attendees are encouraged to bring lawn chairs and blankets to fully enjoy the relaxed atmosphere. The event does not allow glass containers or alcohol. All ages and pets are more than welcome!