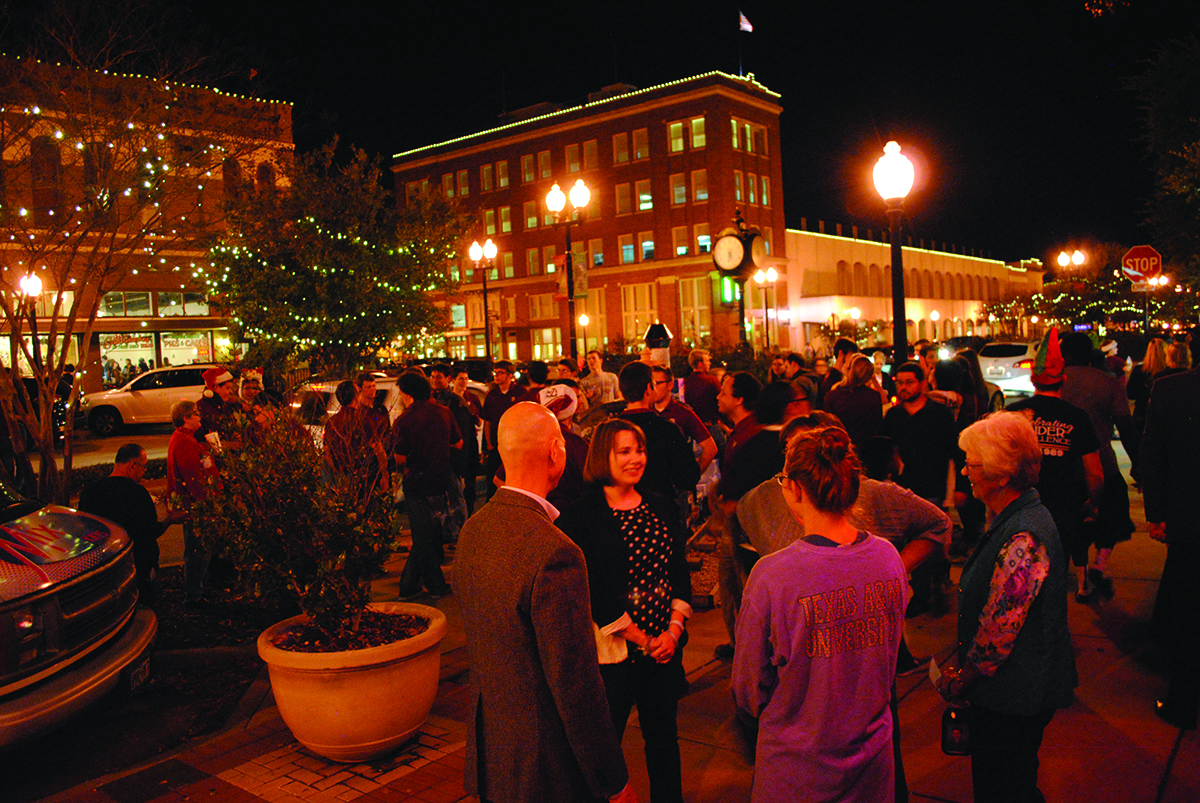 There's something special about Downtown Bryan. From the classic architecture to mom-and-pop shops and the growing nightlife, the Cultural Arts District of Bryan has a lot to offer. On Friday, Sept. 7, the Downtown Bryan Association will shine a spotlight on it all.
Downtown Bryan's First Friday features a mix of entertainment, shopping and food for the whole family. Start off the night by visiting some of the great shops around the area. Jim.n.i Boutique on West 26th has a wide variety of items, from clothes and shoes to jewelry and accessories and even things for the little ones. Old Bryan Marketplace on South Bryan combines classic and modern with their selection of furniture, home accessories and collectibles. And you can't pass up Ed's Bookshop. With a focus on Texana and the West 20th century history and literature, Ed's unique charm is sure to resonate with everyone.
As you journey from one shop to another, enjoy the abundant sources of entertainment First Friday has to offer. Musicians, magic acts and artists can all be found along the street to share their talent with the crowd. The headline performance starts at 8 p.m. as live music begins at the Palace Theater.
All this shopping and entertainment builds up an appetite. Luckily, First Friday and Downtown Bryan has some of the best food in the area. RX Pizza is the spot for food and drinks. Located on West 26th, the pizzeria and bar serves up brick-oven pizza, salads and craft beers. Looking for some great Mexican food? Try Casa Rodriguez on North Bryan Ave. With homemade Mexican stew, famous signature chili con carne and signature margaritas, there's something on the menu for the whole family. Finish it all off with a scoop of Blue Bell at Must Be Heaven on S. Main.
Downtown Bryan is a melting pot of music, food, shopping and art. Experience it all at First Friday. Activities begin at 5:30 p.m., but don't let that stop you from getting there earlier!