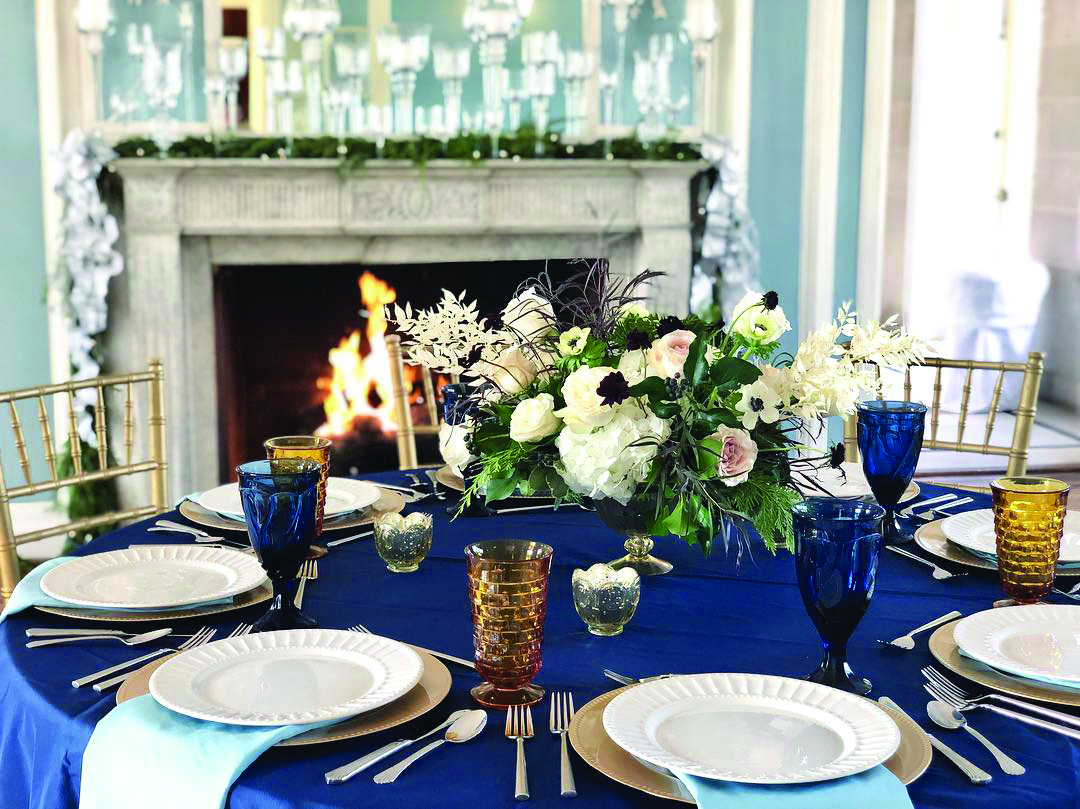 Casual yet elegant, laid back yet classy. If you're not thinking of the Astin Mansion as a place for hanging out during Downtown Bryan's First Fridays, then you should be!
Built in 1924 by Roger and Nina Astin, the Astin Mansion is a National Historical marker, right in the midst of Bryan. Originally the setting of the cotton plantation Rivermist, the space is now a timeless sight to see. The grand 20's style and architecture attracts many to host events that are unlike your typical modern gala.
Since being bought as an event space in 2004, the Astin Mansion is very much involved in the community events arena. On most First Fridays, this beautiful mansion is open to the public and is family friendly and free! The Astin Mansion participates in as many First Friday events as possible when they don't have private events booked.With the streets of downtown Bryan buzzing with people and the mansion located a mere three blocks from the center of downtown, what better time to welcome visitors and host tours than on First Friday? Meander around the square downtown, do a little shopping, grab a bite to eat and then stroll on down to the Astin for a tour.
Each First Friday, two guided tours are held, one at 6:30 p.m. and another at 7:30 p.m., and you'll be able to walk the halls of the elegant property while also learning a bit more about Bryan's historic roots. The property is gorgeously spread across half a block, while the inside is filled with bright pops of color, wonderful antiques and flawless crown molding. You may feel you've jumped back a few generations. Feel free to bring a blanket to lay out on the lawn, then kick back and relax while listening to live music by local groups. February's First Friday performers will be the Saddle Creek Band.
Nina Astin was widely known to have a generous heart and outlived the rest of her family. With no one to pass the massive house down to, she donated it to the local community in the form of the Nina Heard Astin and Nina Bess Astin charitable trusts. Come see this beautiful piece of Bryan's history on First Friday!
If you want more information about the Astin Mansion or their First Friday event, check out their facebook page. http://bit.ly/astinmansion