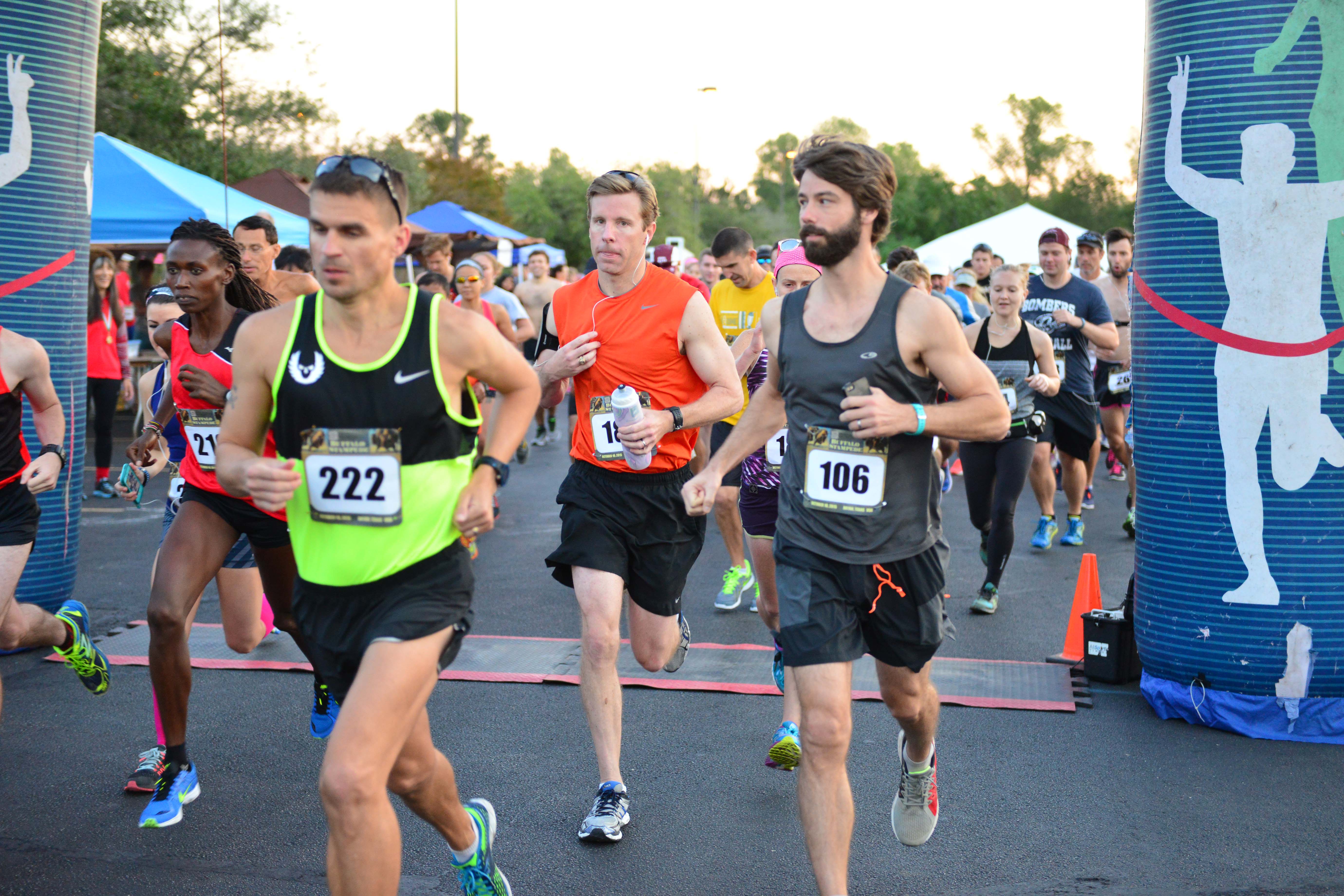 The Brazos Valley has races of all shapes and sizes this fall. Whether you want to support a cause, stay active, or train for the BCS Marathon, there's always a reason to run.
September Races
The Three Drinks 5K provides a tour of the Aggieland Micro District on Sept. 10. Participants will receive a custom drinking glass as well as drinks from The New Republic Brewing Co., Perrine Winery, and Rio Brazos Distillery.
The Run for Education 5K is raising money for High School Seniors in Bryan/College Station. The race takes place on Sept. 29, and it's the sixth annual run hosted by the Hispanic Forum of Bryan/College Station.
The Caprock ER 5K is raising funds for all four local high schools. The race will be held on Sept. 30, and top finishers will compete for a Mac laptop and other prizes, including an Apple Watch. Snow-cones, slides, bounce houses, and a free raffle make race day a family affair.
October Races
The Buffalo Stampede Half Marathon & 5K benefits the Brazos Valley Museum of Natural History. Both races are scheduled for Oct. 13, and overall winners receive buffalo sculpture trophies. Even if you don't get a sculpture, all runners will earn free admission to Boonville Days: Texas Heritage Festival.
The Nutrabolt Oktoberfest Half Marathon & 10K raises funds for FIT360 and Mercy Project. Both races lead to an epic finish inside Kyle Field, and they're held on Oct. 21. Last year's swag included a commemorative boot-shaped stein, so participants can expect more than a medal.
The Little Monsters 5K For A Cause will be held Oct. 20. After the 3K walk and 5K run, there will be an Angel Baby Butterfly Release and Brazos Valley NICU Reunion. Participants are encouraged to come in costume, and the proceeds go towards Preemie Prints, a local nonprofit that supports the families of infants born premature or critically ill.
The BCS Superhero Run also encourages costumes. Register in advance, dress as your favorite hero or villain, and head to Lick Creek Park on Oct 27. The 1K and 5K raise awareness for CASA (Court Appointed Special Advocates for Children) of Brazos Valley.
For a more complete list of races in the region, visit bcsruncalendar.com.