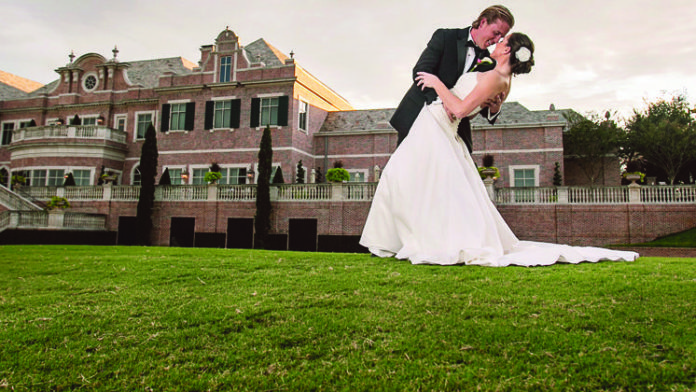 Many little girls dream of their wedding day and begin to plan the details of it immediately. Even with all that extra time, wedding planning remains stressful. That's why there's usually a whole team helping to plan and execute a bride's wishes down to each distinct detail. Whether you've been planning your wedding since you were five, or you're finding that your wedding date is creeping up on you a little too fast, finding a starting point is always hard. Stress no more! On September 22, the Brazos Valley Expo and the Bridal Association of the Brazos Valley is hosting your one stop shop for all things bridal, where you can meet with vendors specializing in everything from cakes to coordinators.

The Fall Bridal Show will bring together over 100 vendors who will be able to help narrow down your wedding picks, get you started on your planning or make final touches and decisions for your dream wedding. Vendors can help you plan your wedding, reception and/or honeymoon. If you're a groom accompanying your bride to be, there will be plenty for you to enjoy as well. You can meet with Double Creek Crossing to learn more about a groomsmen photo opportunity or with various cake and food designers to sample your wedding options. And there's plenty of desserts, food and cocktails to sample! Vendors include but are not limited to Nothing Bundt Cakes, Top That Cake Designs, D'vine Cuisine, and Luke's Bartending. Brides will have the opportunity to enter to win in bridal giveaways from over $5,000 worth of prizes.

The spring 2019 bridal show had the largest attendance since the show's beginning 23 years ago. Proceeds from the show benefit Pink Alliance, a local cancer awareness and help organization, and between the fall 2018 and spring 2019, shows raised over $16,000 for Pink Alliance.

The Fall Bridal show will take place September 22 from 12 p.m. – 4 p.m. at the Brazos County Expo Center. Advance tickets are $10, and tickets will be available for purchase on the day of the event at the door for $15 a person (anyone over 2). All tickets are nonrefundable, and no strollers will be permitted. 

For more information, visit: www.babv.org