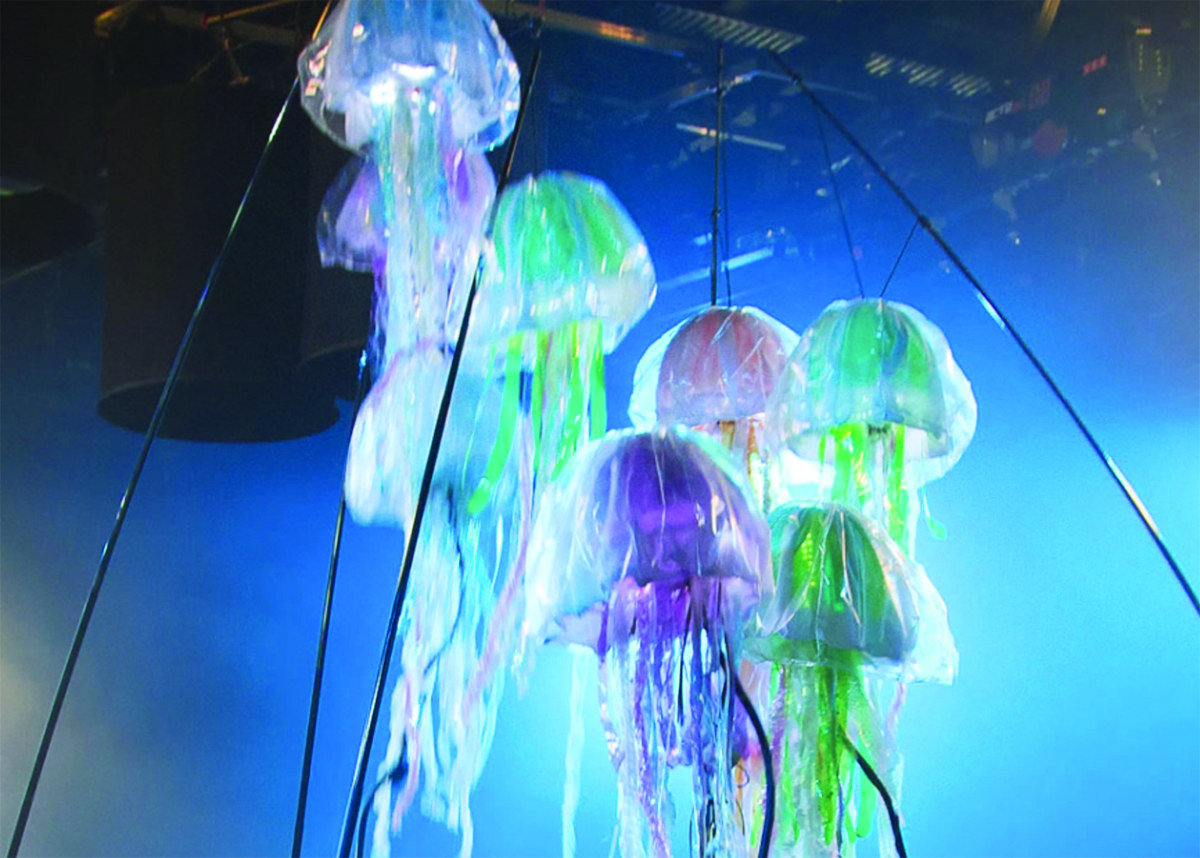 Dive right into the ocean with Erth's Prehistoric Aquarium Adventure. An event for the whole family, the adventure lets you explore the prehistoric depths of the ocean and gives people of all ages a chance to learn about marine life eons before us. MSC OPAS brings this immersive experience of how the ocean was long ago to Rudder Auditorium on Friday, November 30.
This show uses actors, technology, puppets, and innovative set designs to create an interactive experience. Children will absolutely love the imaginative and ethereal atmosphere. Light technology and props imitate the peaceful reflections of waves underwater. Guides will usher participants through the wonders of the ocean, and the participating kids will wear gear to imitate scuba equipment for an all-inclusive simulation of being underwater. This show not only looks  fantastic visually, it also is educational on prehistoric marine life. Many of those creatures who roamed the bottom of the ocean years ago remain in our oceans today. Kids will love learning about the connection from the past to our present day marine life. Erth's Prehistoric Aquarium Adventure utilizes the real science of paleontology in order to explain the timeline of past and present life in the ocean.
From the creators of Erth's Dinosaur Zoo, this show lives up to the creativity and ingenuity of that production. A perfect and unique event to bring the entire family to, Prehistoric Aquarium Adventure will open your eyes to the scale of what lived and lives beneath the surface of the water. Not only will you be entertained, but you'll leave feeling more knowledgeable about the prehistoric age than you did coming in.
Only available for one day, Erth's Prehistoric Aquarium Adventure is not an event you want your family and friends to miss. The show will be on November 30 at 6:30 p.m. in Rudder Auditorium. Tickets can be purchased at the MSC Box Office, with two ticket price options of $30 or $42 each.