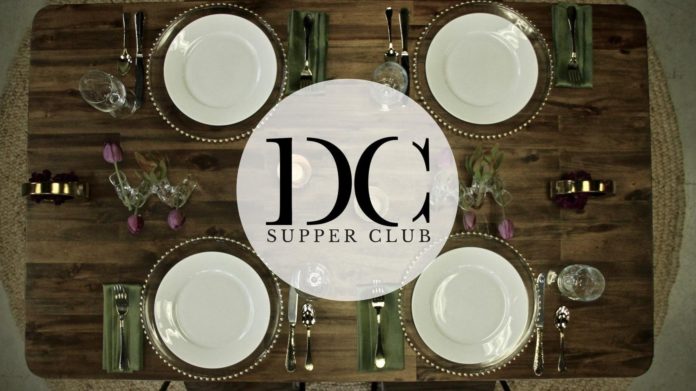 If Tom and Donna from "Parks and Recreation," taught us anything, it's that it's important to "treat yourself!" What better way to treat yourself than with some delectable food, lovingly prepared by professional chefs? The First Friday Supper Club organized by D'Vine Cuisine, Bryan/College Station's premiere caterers, is one of the best places to sit back and enjoy some well earned self-indulgence with a luxurious four-course meal. This month, D'Vine will employ their creativity to produce a backyard barbecue inspired menu for their guests. On Friday, July 5, at 6:30, D'Vine Cuisine will provide the perfect way to begin your summer weekend with some great food!
Your meal will start off with a bang with some pork shank "wings" with apricot chipotle glaze, which will be followed by a balsamic glazed watermelon feta salad with mixed greens and red onions. Then, you will be served a sorbet of green tomato and melon. Your entrée will include sous vide wagyu brisket with bourbon pan sauce, barbecue anasazi beans, and warm lobster potato salad! The grand finale of this meal will be a lovely desert of apple charlotte with caramel and buttermilk ice cream. If you want to drink alcohol, these events are BYOB, but many other types of beverages will be offered.
Though co-owners Kantessa and Billy Castillo usually reserve D'Vine's space for catered events, their monthly Supper Club is a chance for them to not only open their doors to crowds who want to enjoy their meals without the need of going to a private function, but is also a chance for them to be more creative with their meal offerings. Their previous events, for example, included both Southern and Southwestern inspired menus.
Tickets for the July Supper club are $60.00, and you can reserve them online. If you want more information about D'Vine Cuisine or this event, check out: http://bit.ly/2J3X2se