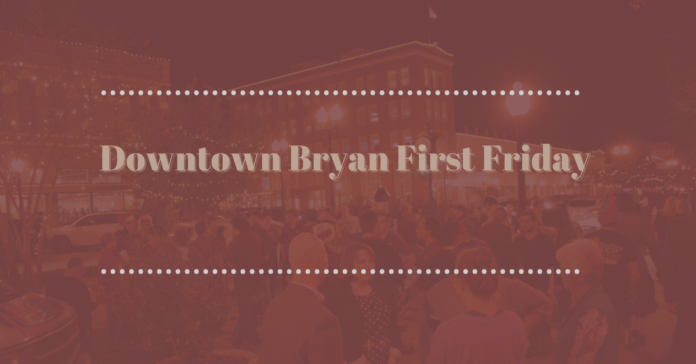 Downtown Byran hosts live music, shopping and food experiences on the First Friday of every month, with events for everyone sponsored by Baylor-Scott and White. The event goes from 5:00 p.m.- 11:00 p.m. on July 1st. Of course, there's live music and special events, but Downtown Byran always offers unique dining options and fantastic shopping.
Rx Pizza & Bar, Proudest Monkey, Taco Crave, and so many more local businesses that make downtown a place full of rich cuisine. The Grand Strafford Theatre is hosting the Brian Turner Band, great country music with no charge.
Downtown also offers shopping like nowhere else in Texas. There's furniture options like Ambrose Furniture Works, Bird's Nest and Corner of Time Antiques. Downtown has bookshops and boutiques, music shops and chocolatiers. There are countless varieties of shops and restaurants that we know you'll love.
Downtown Bryan is also offering free shuttles to and from Blinn College for anyone that needs help getting there. The hours of operation for the shuttle are from 5:30 p.m. to 10:30p.m and are entirely free. Speaking of free, the first Friday event is also free of charge. So bring your friends and family down to Downtown Bryan to celebrate another first Friday.