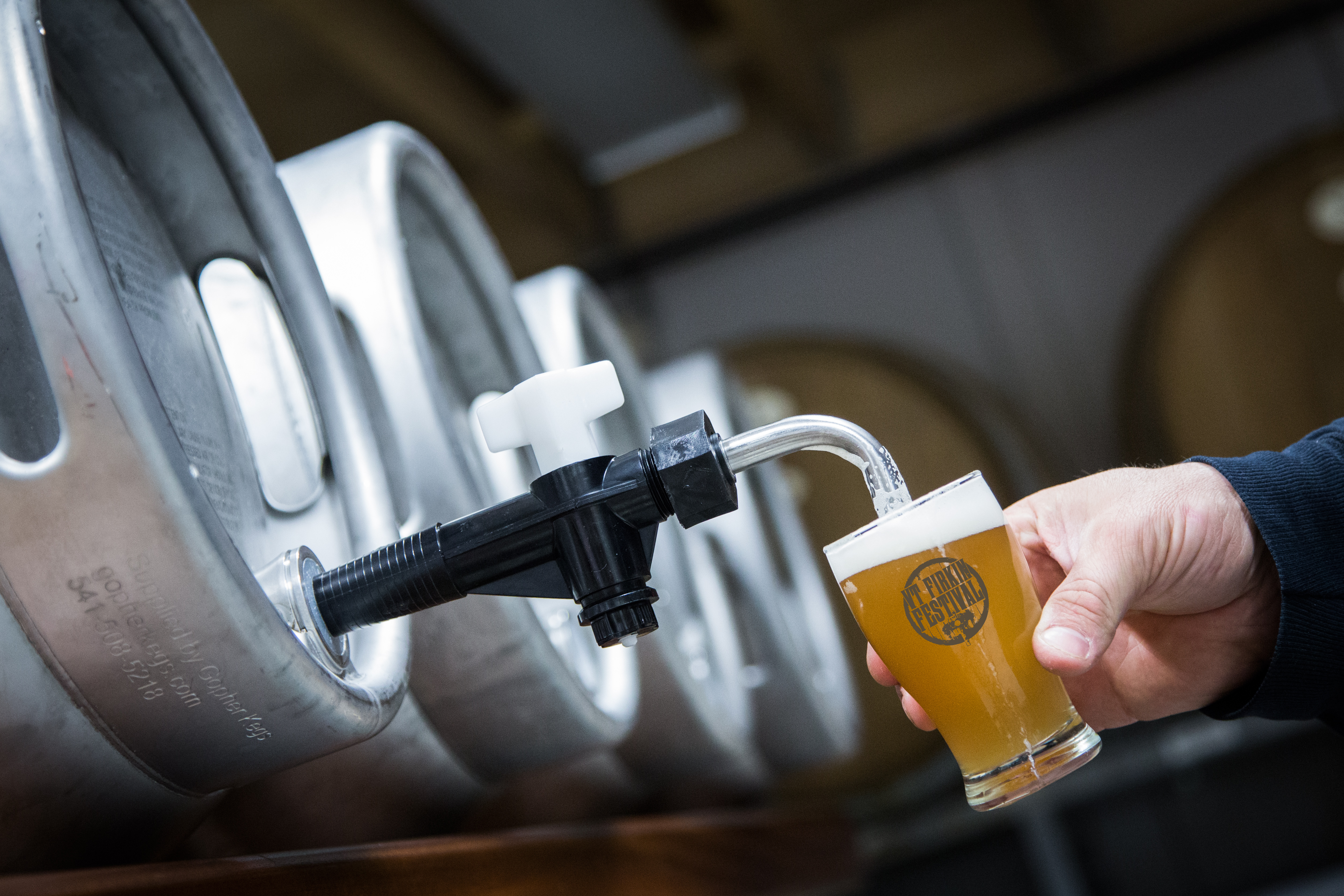 By Annabeth Reeb
Downtown Bryan Firkin Fest
SAT, APR 23 AT 2:00 PM, BRYAN, TX
The Palace Theatre – 105 S Main, Bryan, TX 77803 
VIP Tickets: $65 online and at the gate
General Admission: $35 online and at the gate
Designated Driver: $10
If you didn't get enough beer at Chilifest – or maybe you're looking for something a little more sophisticated than Keystone – check out the Downtown Bryan's Firkin Fest for a great time and even better beer. This will be Downtown Bryan's first Firkin Fest, modeling after similar events in Houston and Dallas.
The Firkin Fest gets its name from the Firkin: the traditional cast that the beer is fermented in. Each brewery will be bringing their firkins for a one-of a kind beer tasting experience. The Firkin is the "craft beer" of craft beer. Since Firkin's only make a small amount of beer, each batch is unique. The Firkin gives the brewers room to experiment with new things and flavors.
So why is the Firkin Fest unique from other craft beer events? At the Downtown Bryan Firkin Fest, attendees will get a chance to taste beers that they won't be able to get anywhere else. Firkin Fest is more than just tasting the flavors of different breweries – it's a chance to taste and respond to new and unique flavors. Blackwater Draw Brewing Company will be bringing a Laika Russian imperial stout with cocoa nibs and vanilla bean and a German style Keller beer. Ranger Creek, a brewing company based in San Antonio, will have a Dry Hopped Berliner Weisse, an Oatmeal Pale Ale (OPA) with mango/peach Tea, and a Love Struck Hefeweizen with coconut & vanilla bean at the event. Twisted X Brewing will be trying out a Dark American Lager with cinnamon and vanilla beans. Brigadoon Brewing has been aging a Black Plague Ale in a Ranger Creek whiskey barrel for six months for the event.
These are just a few of the many exciting beers that will be featured at the event. Downtown Bryan has had a lot of success with previous beer events, so be sure to get there early to ensure you get a ticket. VIP ticket holders will be allowed in an hour early for valuable extra time to taste beers and speak with the brewery representatives – ut hurry, because there is only a limited amount of VIP tickets being sold. VIP passes include a full size glass and a commemorative t-shirt in addition to eight sample tickets. General Admission ticket holders will be welcomed into the event at 3pm and given a commemorative tasting cup and eight sampling tickets.
Besides the beer, Firkin Fest will have a food vendor and live music for all to enjoy. Attendees must be 21 and over, but not everyone has to be drinking! To promote safe driving, Downtown Bryan is offering $10 tickets for designated drivers (21 and up), which includes free soft drinks and the same great atmosphere.
So whether you have been a beer drinker for life or are just looking for something new, Downtown Bryan's Firkin Festival is sure to be a hit. Purchase tickets online at downtownbryan.com or at the door.
Participating Breweries:
Blackwater Draw Brewing Company
Brazos Valley Brewing Company
Brigadoon Brewery & Brew School
Deep Ellum Brewing Company
Independence Brewing Co.
Karbach Brewing Co.
New Republic Brewing Company
Ranger Creek
Twisted X Brewing
Uncle Billy's Brewery