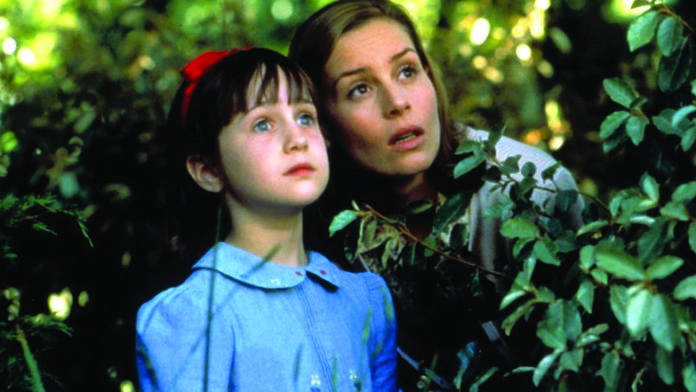 Do you believe in magic? This is the 2019-20 theme of the Theatre Company of Bryan-College Station, dedicated to bringing the beauty and art of professional live theatre to life for all audiences. And this month, the Theatre is bringing the beloved children's-novel-turned-musical "Matilda" to the stage.

A smash hit musical, "Matilda" has won various awards, including a Tony Award for Best Book of a Musical. Originally premiering in 2010, it has quickly become a favorite musical for theatregoers of all ages. Remember Willy Wonka and the Chocolate Factory? "Matilda" came from the same genius, the mind of Roald Dahl, so you can be sure this won't just appeal to the imagination of the kids but also the adult crowd with a bittersweet childhood nostalgia.

"Matilda" tells the enrapturing story of a young girl unwanted by her family, but who soon discovers that her peculiar imagination and advanced intelligence is just the beginning of shaping her own destiny. With her newly-discovered psychokinetic powers, Matilda becomes the savior of her school and of her own fate.

Performances are Fridays, Saturdays, and Sundays from October 4-20, 2019. Tickets are priced at just $20 for adults, $17 for seniors and students, and $10 for children. Saturday matinee tickets are $7 for children and $15 for adults. Want to get the kids in bed on time, or at a loss for what to do on a rainy day? Choose a Saturday or Sunday at 2:00 p.m., but remember that while Saturday has a matinee price, Sunday tickets are regular price.

Leave the stress of the week behind for a bit and let yourself be enchanted by the artists at The Theatre Company of Bryan-College Station – you may find out that magic might just be real after all.
The Theatre Company is located at 409 East Pease, Bryan, TX 77802. For more information, visit https://www.theatrecompany.com/, and to purchase tickets, visit http://bit.ly/MatildaBCS.