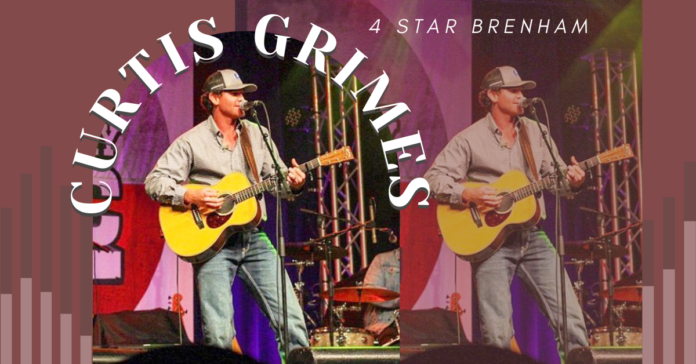 Located only 45 minutes from College Station, 4 Star Concert Hall in Brenham is the perfect spot for a fun-filled live music experience. Whether you head out to Brenham for a day trip or a mini weekend vacation, 4 Star Concert Hall is the place to be! 
And on April 17, it's a special treat to be there because the 4 Star Concert Hall will be hosting Curtis Grimes. Grimes is a Texas native who is no stranger to the music scene. A contestant on 'The Voice' back in 2011, Grimes made it to the Top 10. Since then, he's toured all across the United States, making a name for himself. With 12 number one hit singles on the Texas Country Music Charts and over 40 million streams on Spotify, Grimes is continuing to gain an ever widening audience. In addition to country music, Grimes performs faith-based country music that has won him awards such as Christian Country Artist of the year in 2020.
Grimes newest song "Friends," released back in Feb. of this year, is upbeat and full of his trademark smooth and soothing vocals. You can check out more of his music here and stream his music on Apple Music and Spotify as well.
Tickets start at $15 and can be purchased here. Doors open at 7 p.m. Grab your friends and head out to Brenham because Grimes' soulful country sound is something you don't want to miss out on!
Sources: