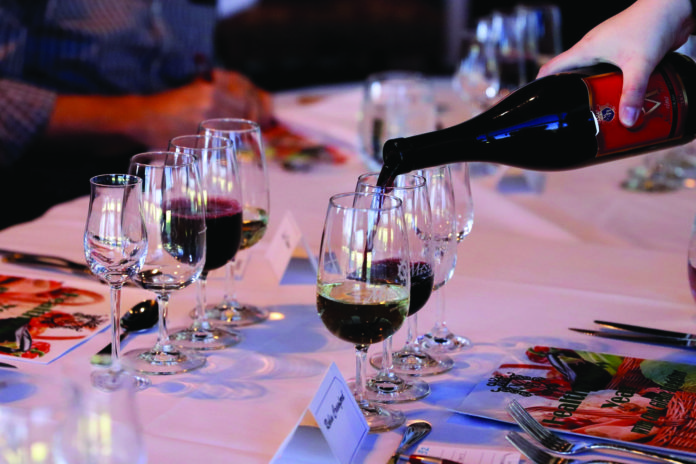 Do you enjoy wine? How about cooking? If you answered yes to either one or both of those questions, then a Messina Hof Cooking Party at The Vintage House Restaurant is the perfect way to spend your Sunday afternoon.
On Feb. 16 from 1-3 p.m., Messina Hof will be hosting their monthly cooking party. This month's theme is "Personal Favorites from Chef Glenn." Throughout the class, Chef Glenn Huggins will guide guests through how to prepare a three-course meal, each of which incorporates a different type of Messina Hof wine. Whether you're a beginner or a seasoned chef, Messina Hof's cooking classes cater to everyone. Beginners will get the chance to take part in beginner lessons, and experts will have the opportunity to gain more information on spices, cuts of meat and more.

Messina Hof's first vineyard opened in Bryan in 1977, and the business prides itself on being a family-owned business that thrives off of family, tradition and keeping their customers happy with good food and award-winning wine. The vineyard produces 130,000 gallons of wine each year, and The Vintage House was voted one of the Top 100 Most Romantic Restaurants in America.
Everyone that attends this event will get their very own recipe booklet and be entered in a drawing to win culinary door prizes. After attending six classes, guests can save 10 % on upcoming cooking demos and become an honorary Vintage House sous chef. This is an event that is sure to spice up your Sunday! 
For more information and to purchase tickets, please visit: http://bit.ly/37Zd2Wq.