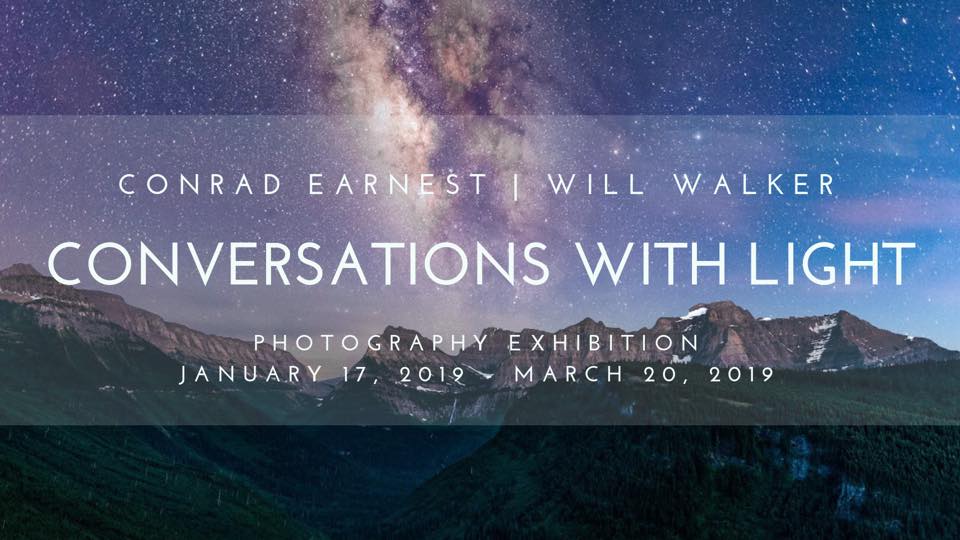 What's not remarkable about a Prada boutique in the middle of a barren desert? Or a Cadillac ranch that resembles a garden with half-buried automobiles growing out toward the sky? Now those are just the sort of visionary ideas that will be at the SEAD Gallery in Downtown Bryan which will soon display the illuminating photography of local artists, Dr. Conrad Earnest & Will Walker in "Conversations with Light."
Earnest, originally from Woodstock, New York, captures a variety of enthralling landscapes and natural or man-made features from around the globe, across the states, and even from the Bryan and College Station area. Science brought him to College Station, where he is a Ph.D research scientist at Texas A&M University in the field of exercise, physiology, and health science. Simply inspired by what he sees at both the local level and the farflung, Earnest presents his unique vision to the world without an agenda. He says, "As a whole, I'm not interested in finding an inborn reason, laced with adjectives and effuse verbiage for the images I take. I'd rather wander and explore and let various scenes speak for themselves." With the breathtaking width and scope of Earnest's photos, it's clear that while his work is often ambiguous and left to the audience to interpret, a picture really is worth a thousand words.
Walker is originally from Shallowater, Texas, and is now a local of College Station. Every one of his photos represents a new adventure, culled from a diverse array of locations. He's an expert at portraits, landscapes and fascinating close ups alike. Walker is also a world traveler and works wonders in videography. For the past few years, Walker has been building Tall View Productions, a design company which produces videos and movies, photography, and web design. Not to be missed are his travel photos, which incite a sense of wanderlust in all of us. A talent to behold, Walker demonstrates something fresh and exciting.
Together, Conrad & Will have put together an artistic compilation of iconic photos that highlight some of the beauties of our community as well as far reaching corners of the world. Alongside the exhibit, the two have donated two "off the wall" images as part of an ongoing raffle to benefit Voices For Children, a Brazos Valley organization that works to improve the lives of children in foster care through advocacy and ensuring that each is placed in a safe and permanent home. Raffle winners will also receive two $100 gift certificates to frame their new art thanks to Laura's Custom Framing. Winners will be announced at the SEAD Gallery on February 1st during a First Friday Meet & Greet event with Earnest and Walker.
Located inside the Historic Federal Building, the opening reception will be held on January 17 from 6:30 p.m. to 9 p.m. and the showcasing will last through March 20. During the reception  wine and hors-d'oeuvres will be provided, as well as an opportunity to meet and converse with the artists themselves.
Come out and support our local artists and see if you can recognize any of the landmarks. Don't be shy. Bring your friends and enjoy the show.
Both photographers' work can be found on their website as well as on Instagram.
Check out Earnest's photography through his website: www.conradearnest.com as well as on Instagram and SnugMug.
Walker's work is featured at willwalker.darkroom.tech as well as on Instagram and YouTube. To learn more about Tall View Productions, visit: https://www.tallviewpro.com