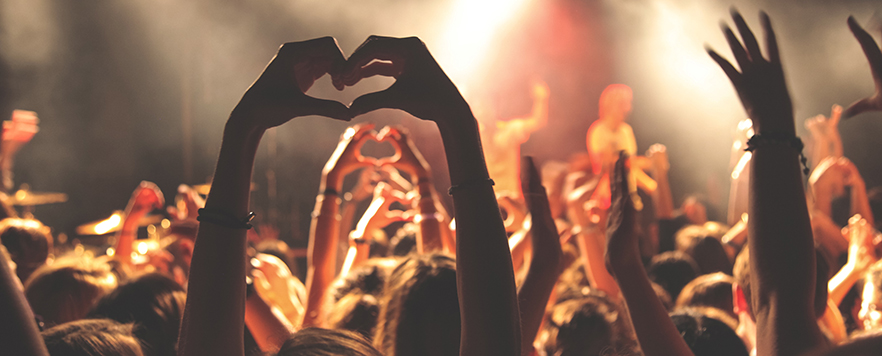 College Station has live performances to fit every music taste, so let's look at this week in concerts!
Tuesday, February 14
The Tap is a great place to spend your Valentine's Day. Head out to enjoy One Night Stand with The Random Road Number Band from 8pm-12am with guests Austin Taylor and Beavers. There will be Valentine's Day drink specials along with the live performances. Cover will be normal, but ladies get in free.
Friday, February 17
The Great Guinness Toast with Blaggards at O'Bannon's Taphouse will feature stout Irish rock band, Blaggards, from Houston, Texas. The music will be classic Irish mixed with rock 'n' roll and is a unique sound that is perfect for the venue. The concert will begin at 8pm and will last until closing. There's nothing like a brand new genre of music to get you out of the house.
Also on Friday, if Irish rock music isn't your thing, Josh Abbott Band can be found at Hurricane Harry's at 9pm. Just like many of you may know, Josh Abbott Band is a well known name in Texas Country music and is a great choice for country fans this Friday night.
In downtown Bryan, The Revolution Café and Bar has an exciting group of bands and artists lined up. A Sundae Drive, My Education, Jeremiah Jackson, Rock 'n' Roll Damnation, and Maximumrockunroll will all be performing from 9:30pm-2am. The Revolution Café hosts various live performances and events that are unique to them and could be perfect for your Friday night out.
Saturday, February 17
The Grand Stafford, a favorite venue in downtown Bryan, will host Corusco with Canvas People and Quel Night from 8pm-12am. Each band has a unique sound ranging from indie to rock to alt-rock. Tickets for this show cost $6 if bought in advance and $8 at the door. The atmosphere of Grand Stafford is unlike any other.