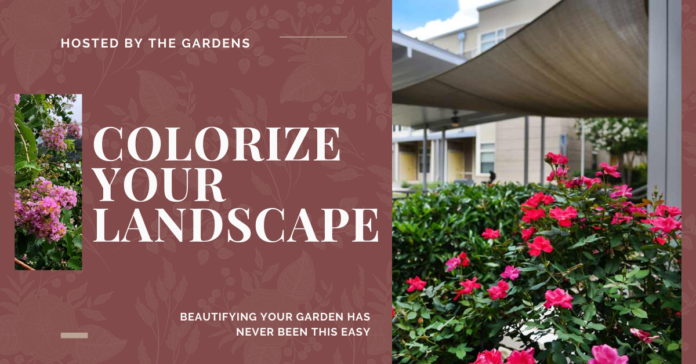 For those who have green thumbs, aspire to have them, or are looking to learn something new, a returning gardening series awaits you. No more wondering why your flowers wilted or staring at your drab garden space. Make the most of your landscape and learn how to grow a garden that invites guests outside.
The Gardens at Texas A&M are hosting events on the first Thursday of each month, September through December, featuring various topics. This month, Dr. Mike Arnold, Director of The Gardens and Professor of Landscape Horticulture, presents "Winter Is Coming: Colorize Your Drab Off-Season Landscape."
The mission statement of The Gardens makes it clear they're about creating beautiful spaces in order to educate the community. Here, you'll find more than 20 different gardens, including the Citrus Grove, the Herb Garden, the Mexican Heritage Garden, the German and Czech Heritage Garden, and the Butterfly, Bee and Bird Gardens among many others. Be sure to stop by and take it all in!
The program is free and open to the public. Attendees will meet in the front meeting room at Larry J. Ringer Public Library from 6:30 to 7:30 p.m, starting Sept. 2. Just one hour a month, this could be an effortless addition to your schedule. Beautifying your garden has never been this easy! Contact Ashley Reed at areed@bryantx.gov with questions.