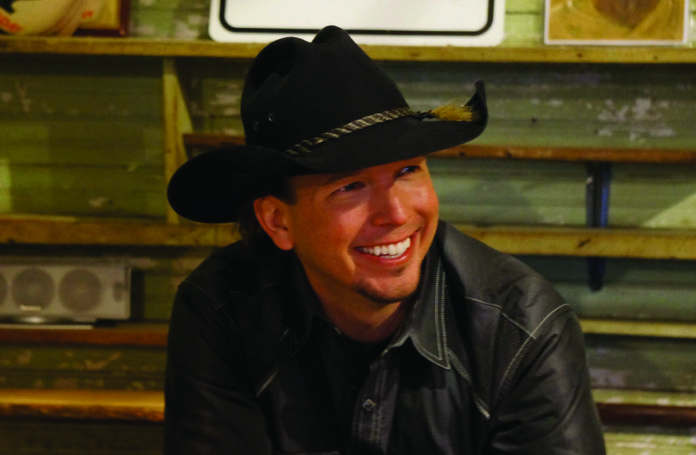 Downtown Bryan will host some "real country" on Nov. 5 as Cody Joe Hodges and Sam Byers perform at the La Salle Hotel's 5 Knocks Speakeasy.

Hodges will headline the evening with his classic country sound sure to steal the show. After growing up playing sports in Texas, Hodges realized he didn't have much of a future in that realm, so he decided to switch his focus to music. He picked up the guitar and began to sing in his downtime. During his freshman year at Texas A&M University in 2001, Hodges wrote his first song, with his first performance coming a year later.

After college, Hodges spent a few years in Nashville before joining the Army. After discharge, with a friend and a couple of Texas A&M students, he formed a band called "The Linemen." The group released their first album, "Cody Hodges & The Lineman," in 2012. Shortly after, Hodges signed a contract with an Oklahoma record label. In November 2014, he released "The Good Stuff," his first solo album which featured six songs he co-wrote with his wife.

Since then, Hodges has released two more albums: a four-song EP titled "One More Drink" and his first Christmas album called "Down Home Christmas." In February 2019, Hodges released a unique, country-inspired cover of "The House of the Rising Sun," which has received quite a bit of attention from fans.

Hodges will be joined on Nov. 5 by Sam Byers, who will perform during intermission. The show will be boosted by the incredible venue, as the La Salle Hotel has an extensive history in Downtown Bryan. 5 Knocks Speakeasy is located in the historic hotel's basement, which pays homage to the prohibition roots of the building.

Don't miss out on the opportunity to hear classic country music in this unique venue! The music starts at 7 p.m., with tickets available on eventbrite. Only 60 advance tickets are available, so act fast!
For more information, visit http://bit.ly/2WiWV0C