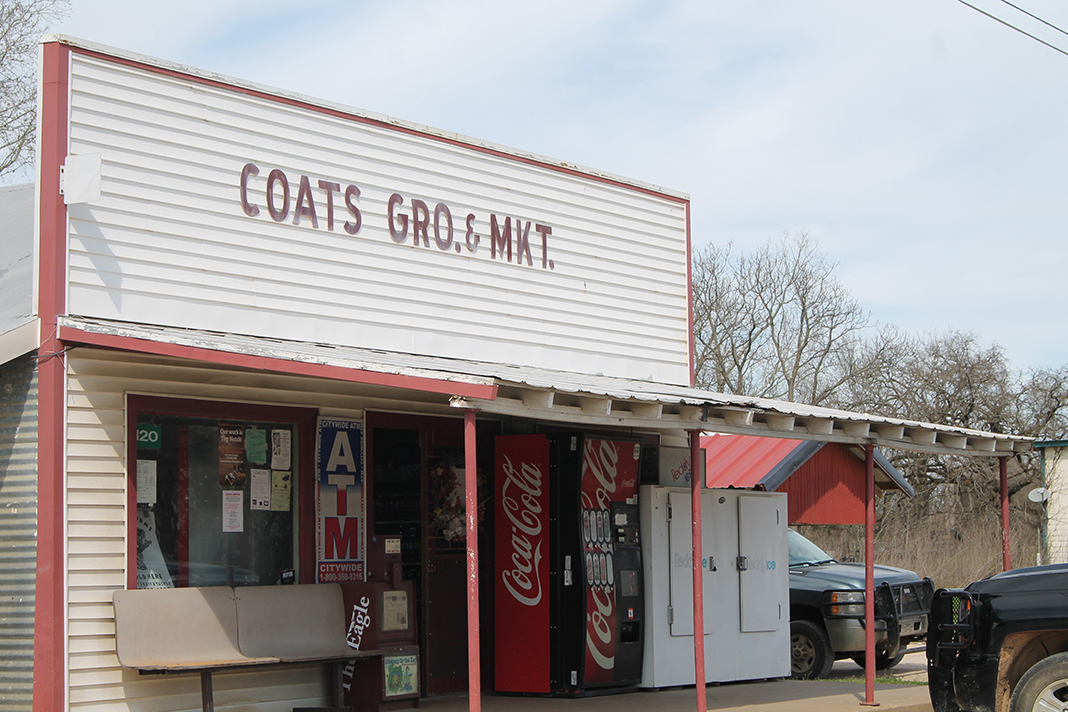 How far would you be willing to drive to try an amazing burger? If you live in Bryan-College Station, the drive is not all that far!  
On Mondays, Wednesdays and Fridays, Coat's Grocery Store in Gause fires up their grill and makes sumptuous grilled-to-order burgers, complete with cheese and all of the fixin's. The building can be easy to miss if you're flying too fast down 190, but if you know the area, you know that Coat's is not a place to pass by.
Like the famed TV show "Cheers," Coat's is a place where everyone knows your name. It's where the staff remembers your usual order, and recognizes your voice over the phone if you call in ahead of time. They'll also keep up with your life happenings and inquire how your family is doing. As customers leave, they return the favor and wish Wanda at the register, or "Granny" as she's often called, well.
Coat's has long held its title as a hub for the community – and not only for their burgers. On a sunny day, the benches outside are filled as customers wait for their freshly prepared food and watch the world go by. In the summers, many stop in to pick up the freshly grown local produce they sell on behalf of local farmers. Insider's tip: Pick up some of LeRoy Willard's tomatoes – they sell out daily!
Coat's Grocery Store has remained in the family for over ninety years and members from all four generations have worked in the store at one time or another.
Before Mr. Alfred Coats and his wife Wanda bought it in 1967, it belonged to her mother, Mildred Ely, whose husband, J.A Ely, opened the store. In the 1960s when they purchased the store,  Gause was a different place. "We were one of three stores downtown," Wanda says, "among other buildings and a post office." Now, their grocery store is the only building left standing with its doors still open, as a beacon and testament of the Gause community, and of course – as the home of the best burgers, sandwiches, deli meats and produce for miles. It's worth the beautiful drive out there, and for just $5, it'll be a lunch you'll pine for again for weeks to come.
For more info, consult their Facebook page.