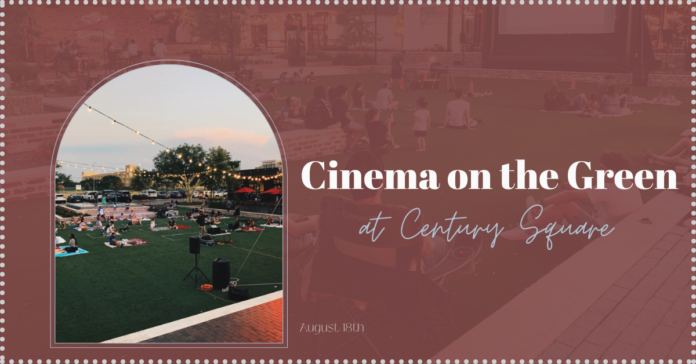 The sweetest summer memories are made outside, especially when it comes to outdoor movies. Cinema on the Green at Century Square brings the nostalgia, cozy atmosphere, and entertainment for your favorite movie nights of the year.
On August 18th, get ready for a romantic comedy with The Proposal. You'll laugh as you watch city business woman Margaret (Sandra Bullock) marry her assistant Andrew (Ryan Reynolds) in order to keep her visa in the U.S. You'll see more of your favorite actors such as Betty White, Mary Steenburgen and Oscar Nunez.
This sappy cinema is perfect for a girls' night out, date night, or for anyone itching for a free movie night. The movie will start at 8:45, but you can make a day of it and come early to enjoy the restaurants and activities in Century Square.
Thursday is the second and sweetest night of this three-part series, which started off with Encanto, and will end with Spiderman: No Way Home on August 18. Don't miss this charming movie night on the turf, and certainly don't settle for a movie at home. Drive over to Century Square Thursday night and enjoy that warm evening breeze.