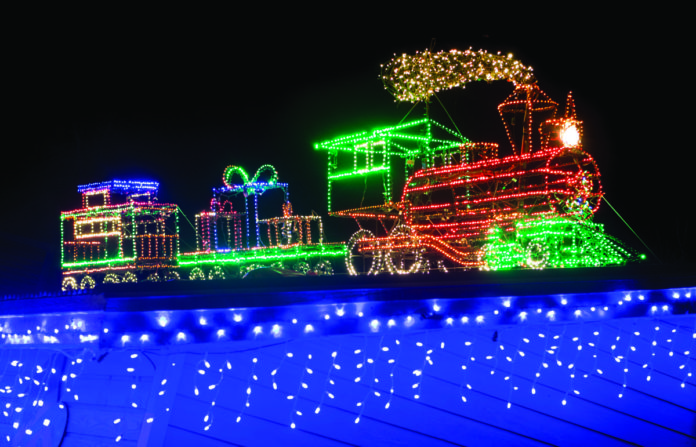 When looking at what to do for the holiday season, you might want to include Christmas in the Park and the Jingle Bell Fun Run hosted by the City of College Station on your holiday celebration list. Both events will be filled with the jolly Christmas spirit for the entire family to enjoy!

Christmas in the Park will be held at Stephen C. Beachy Central Park on the weekends of Dec. 6 and 7, as well as Dec. 13 and 14 from 6 p.m. – 9 p.m. And admission is free! Come out with the whole family and enjoy an evening full of festivities such as old-fashioned hayrides, train rides, live entertainment, and real snow slides. A petting zoo will be present where everyone can visit and pet different animals. You'll also find inflatables to jump and climb in, an opportunity to take photos for free with Santa using your own camera and much more! In order to participate in these activities a free wristband will be required, which can be obtained by completing a waiver at an information booth. No festivity would be complete without food, so expect a variety of food vendors, cookies and hot cocoa. Guests are allowed to bring their own refreshments, but coolers cannot be larger than 48 quarts. Alcohol, glass containers, and pets are prohibited.

This year on Dec. 8 at 2:15 the Jingle Bell Fun Run will be celebrating its 30th year! The Fun Run is a two mile race where everyone participating can go at their own pace, since it is not timed. It is meant to be a fun way to start off the annual BCS Christmas parade, followed by the parade at 3 p.m. The race will commence at the corner of University Drive and South College Avenue and will end at the corner of Texas and Elm Avenue. A pet-friendly shuttle will be waiting at the finish line to transport participants.

Come on out and see the Christmas festivities kick off in a dash! 

For more information, visit  https://bit.ly/32Qm4BH.