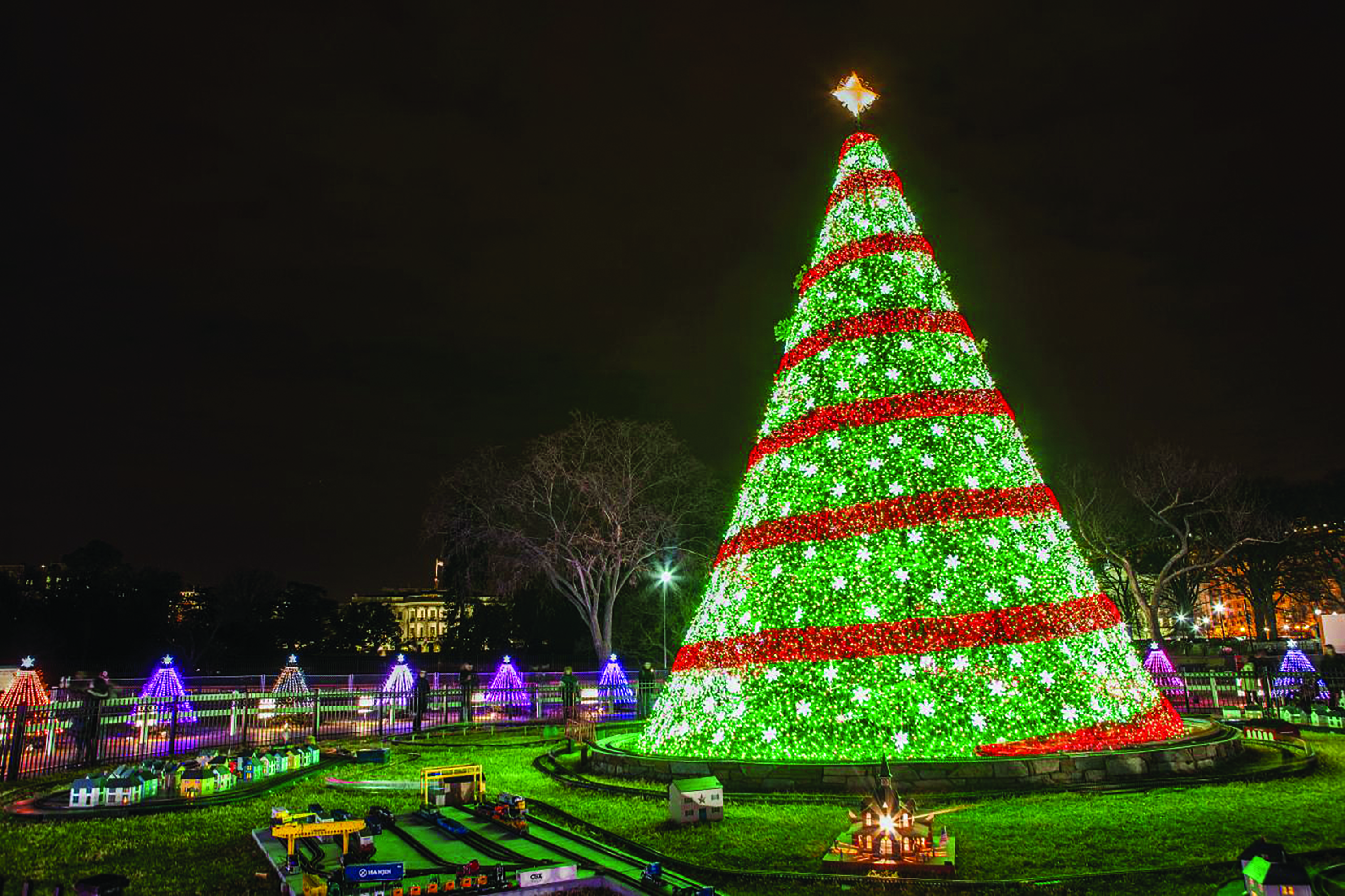 [et_pb_section admin_label="section"][et_pb_row admin_label="row"][et_pb_column type="4_4″][et_pb_text admin_label="Text" background_layout="light" text_orientation="left" use_border_color="off" border_color="#ffffff" border_style="solid"]
If you've already made it out to Santa's Wonderland, Stephen C. Beachy Central Park brings another Christmas experience to Brazos Valley. The City of College Station Christmas in the Park will be held December 2-4 at Central Park on Krenek Tap.
The event will be held from 6-10 pm on Friday, 12-10pm on Saturday, and 6-10pm on Sunday. Many activities will be similar to those at Santa's Wonderland, including hayrides, a party train, and photos with Santa. Christmas in the Park will be busiest on Saturday, as it will include a Holiday Vendor Village, with Bling Bling Boutique, C&J Country Crafts, Texas Trails Mobile Gifts, and many more. Along with arts, crafts and jewelry, food vendors will also be present throughout the park.
This is close-to-home holiday experience will host over 15 dance groups, including Expressions Dance and Music, Creek View Elementary Choir, and CSTAT Steppers. Performances begin on 12:45pm on Saturday and will run through 9:40pm. A full performance schedule is available on the City of College Station website. This family- friendly event will consist of things to do for all ages, such as a petting zoo, snow slides, and inflatables.
The 47 acres will be laden with more than a million Christmas lights starting November 24 through January 1, so you can walk under a dazzling canopy that looks like the North Pole itself and bring your own camera or buy professional photos. There will also be free hot cocoa and cookies to snack on and refuel while shopping. Shuttles will run from the Municipal Court to the park all weekend if you don't want to worry about parking.
Admission is free, so arrive early to find parking or catch a shuttle to Christmas in the Park, one of the most attended family events in the Brazos Valley. This is also the perfect place to buy local, handmade gifts for friends and family. You won't want to miss this unique opportunity to get pictures with Santa and his group, while sipping on some hot chocolate, and enjoy the holiday spirit.
[/et_pb_text][/et_pb_column][/et_pb_row][/et_pb_section]