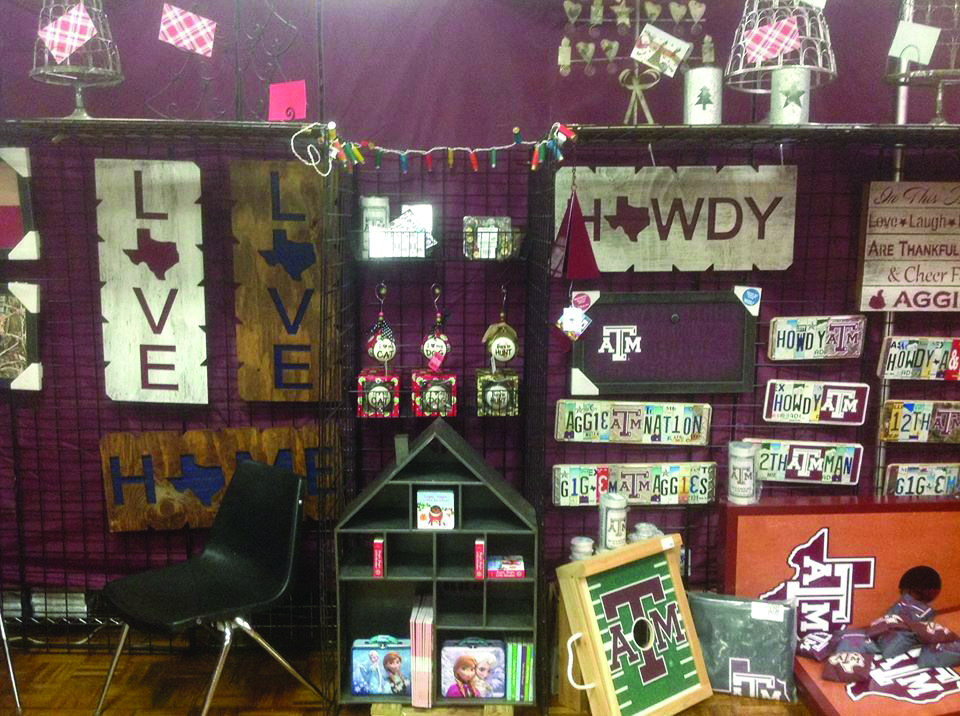 The Christmas Arts and Craft Show has arrived just in time to solve all of your gift-giving conundrums. Visit the Brazos Center this Saturday and Sunday from 10 a.m. until 5 p.m. both days to find presents that would even make Santa's elves red and green with jealousy.

This event began in 1981 and has only increased in popularity and size over the last thirty-seven years. Vendors will be selling goods like specialty foods, crafted jewelry, and art pieces. There are also seasonal offerings such as festive Christmas decorations to deck the halls. They include handcrafted ornaments, snowman curios, and Santa statues—even Aggie-themed St. Nicks! Ronni Elmore, owner of Elmore Productions, which produces the Christmas Arts and Crafts Show, says, "We hope our attendees have a fun time spent with family and friends while shopping for gifts for ones they love."
Elmore makes a point of ensuring the show offers high quality merchandise. For those who crave culinary delights, the show offers handmade pasta, Lazy Bee Honey Company's jarred honey, and baked treats like pies and Bundt cakes. The event also presents handcrafted items, which include wares such as ceramic creations, visual artwork, and items created from wood. In fact, the vendor list is at capacity, with other businesses waiting to display their goods. Elmore says, "What's exciting is that there is a high demand to be a vendor at this show."
It's the 37th iteration of this event, and some of the sellers have been participating for over a decade because of the long-standing relationships built over the years. "This show is like family," Elmore says of the community developed between the vendors who've been a part of earlier events.  

Just as some vendors have participated in the show for many years, there are a large number of guests who return to the popular event year after year to enjoy the holiday-themed goods. Elmore says, "It has become a tradition for friends and families to attend this show." There's something for every interest and need at this creative event, and whether you're new in town or are a loyal local, this show will offer festive and year-round finds that make excellent gifts or keepsakes.

An adult's ticket to the event costs only $5 for both December 1 and 2; children nine and under receive free admission. Stop by and say, "Howdy!" like some of the A&M signs for sale at the Christmas Arts & Crafts Show!