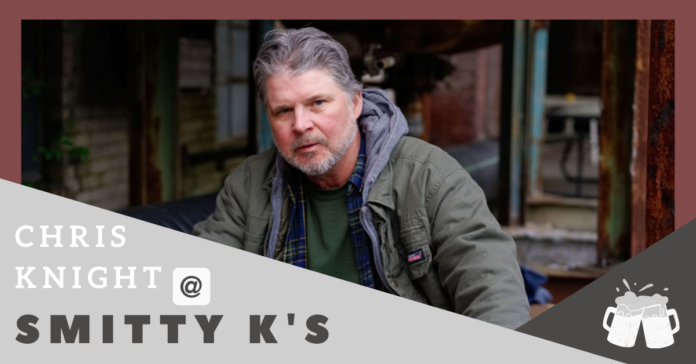 Serving up live music, tasty food and the choice of over 40 beers, Smitty K's is the place to be for a stellar night out!
On April 22, Smitty K's will be hosting Kentucky native Chris Knight with guest Matt Harmon from Cottonwood Crows. Knight has been involved in the music scene since the age of 26 when he started composing music. Now, 34 years later and with nine studio albums, Knight has written songs that have been recorded by country music stars Randy Travis and John Anderson and continues to travel the nation performing. He was even named an "Honorary Texan" back in 2006 by Former Gov. Rick Perry.
His newest album, released back in 2019 and titled "Almost Daylight" was released seven years after his previous album, "Little Victories," back in 2012. "Almost Daylight" is like nothing he has done before as it features a tenderness not previously seen in Knight's material as well as stunning background vocals from Lee Ann Womack, Chris Clark, and Siobhan Kennedy. Knight took his time with this album that Associated Press calls "gruff, uncompromising, and perfect for the times."
Come hear this seasoned artist up close and personal at Smitty K's. Tickets start at $30 and the show starts at 8:00 p.m. Get your tickets here before they sell out!
Sources:
https://www.outhousetickets.com/Event/17046-Chris_Knight/