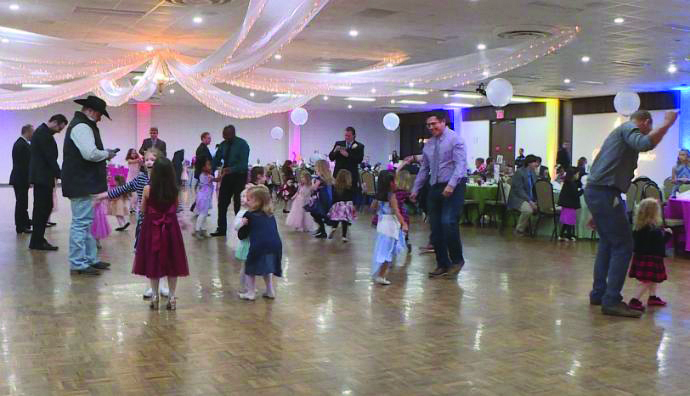 Are you looking for the chance to get in some extra daddy-daughter time over the weekend? Join Pure Energy Dance Productions and The Children's Museum of the Brazos Valley for a daddy-daughter dance lesson on Saturday, Jan. 25 from 4-5 p.m.
The lesson will take place at Pure Energy Dance Productions, a Bryan studio that offers dance lessons for everyone, no matter what age or skill level. The workshop is free to ticket holders for the Children's Museum of the Brazos Valley's Daddy Daughter Dance on Feb. 14-15 and $15 for any daddy-daughter duo interested in brushing up on their dancing skills. Those attending the Daddy Daughter Dance must show proof of ticket confirmation in order to attend the class for free. If you're interested in taking part in the class, make sure that you register in order to secure your spot. Register for the class on the Daddy Daughter Dance Lessons Facebook page.
Don't miss this opportunity to create memories that will last a lifetime and do some father-daughter bonding!
For more information, visit: http://bit.ly/2QRFjbi.