Texans are known for taking care of their own in hard times. Texas Monthly is taking that reputation seriously during this time of trouble by hosting Living Room Sessions, bringing Texas musicians from their own living rooms to yours via Facebook while also benefiting each musician's favorite charity. The next one will feature Charley Crockett on Friday, Apr. 3, and will help to raise money and awareness for Health Alliance of Austin Musicians.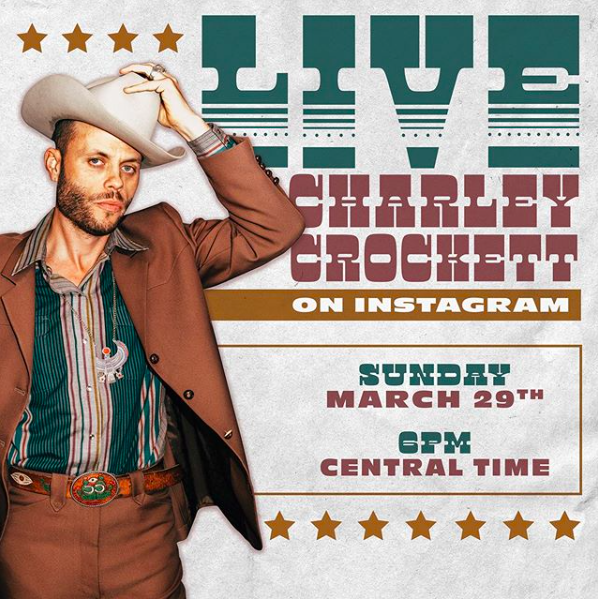 It's extra tough to be a musician right now, with venues shuttered and no possibility of a change any time soon. The Health Alliance helps by providing access to affordable healthcare for Austin's low-income musicians. The broadcast will air on Crockett's Facebook page and will begin at 6 p.m.
Crockett, a blues and country music artist, has once again hit the mark with his new 30-song album, "Field Recordings Vol. 1." A native of the Rio Grande Valley, Crockett has garnered both critical and popular praise for his songwriting abilities, writing about what he knows and what he's experienced.
Many of Crockett's past works are reminiscent of master songwriter John Prine. Prine commonly uses word evocation in his music — the idea that one word makes the listener think of another, seemingly unrelated word that actually conveys the emotion he wishes to make his audience feel. Charley Crockett employs a similar device in song evocation. In his hit "The Valley," Crockett sets the lyrics to the melody of the famous Kris Kristofferson song "Sunday Morning Coming Down," a particularly sad song that evokes strong emotion in listeners. By setting his lyrics to a recognizably sad melody, Crockett is able to "double the impact of the song," bringing out an even stronger level of emotion in the listener.
"Field Recordings Vol. 1" is both a compilation of original pieces and covers of songs written and originally recorded by some of the most famous pioneers of country music. Listeners can find covers of songs by Mother Maybelle Carter, matriarch of the Carter Family and Ramblin' Jack Elliott, an influential songwriter who has impacted the works of artists like Townes van Zandt and Colter Wall. Indeed, by including these covers in addition to his own compositions, Crockett offers his listeners a unique opportunity to see what inspires and influences him.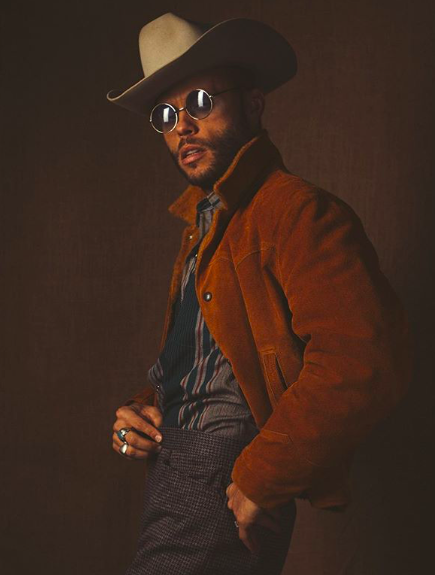 Additionally, the tracks on this album seem as if they were recorded on early sound equipment from the 1930s and 1940s. This is no doubt a conscious decision by Crockett to once again evoke early country music and pay homage to its singers.
This album also makes abundantly clear how talented Crockett is as a musician. Many of the songs feature only Crockett and his guitar. Still, Crockett is able to hold and even hypnotize the audience with his soothin' southern drawl. Additionally, the song "Misery, Trouble, and Heartache Blues" appears on the album three different times. One version is recorded as a major waltz, one as a minor waltz, and one with a 4/4 time signature. Because of this, Crockett is able to transform the three different versions into three completely different songs.
Crockett nails his seventh studio album and provides a hypnotizing listening experience that is sure to be enjoyable for fans of modern and classic country music. The album is currently available for purchase and download on his website and will be available on all music streaming platforms April 3.