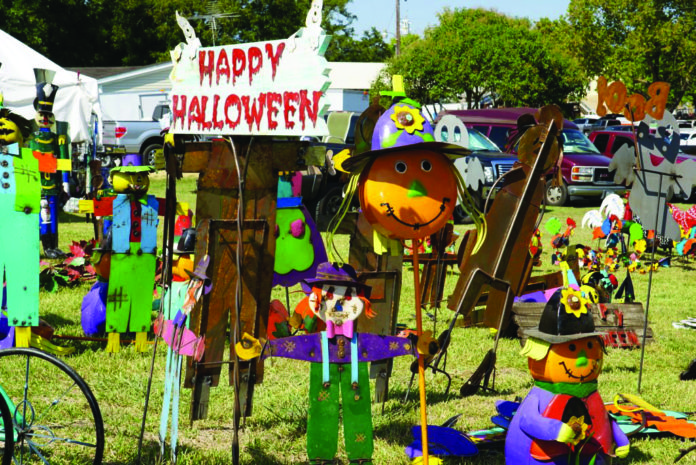 As fall comes into full swing and the leaves start changing colors, Chappell Hill's annual Scarecrow Festival starts up again on Oct. 12 and Oct. 13, bringing two full days of entertainment and activities for everyone to enjoy. From 9-6 on Saturday and 10-5 on Sunday, come on out to Chappell Hill to kick off fall!

Would you like to catch some live music while trying savory country style food? On Oct. 12, the live entertainment will kick off at 11 a.m. and on Oct. 13 at 11:30 a.m on two separate stages, with the music continuing all day! Check the Chappell Hill Historical Society website for a full list of the performers and times.

Or would you rather explore the 250 different arts and crafts vendors? There will also be tours of the historic community, football on the big screen, and chilled beer to enjoy. This is a family event, so a Children's Activity Corner will give children the chance to take part in the fun. Kids will have the opportunity to ride a pony and a barrel train and get their faces painted. There will also be a petting zoo. This will be a fun-filled time for all the family to enjoy! 
Chappell Hill Historical Society is a non-profit organization whose mission is to preserve the community's history and historical sights. The Scarecrow Festival will be held in Chappell Hill,  and will encompass Main Street, Poplar Street, and the area in the back of the Visitor's Center. Admission to the festival is free, but there is a five dollar parking fee. Parking will be located on FM 1155 a slight distance North of the crossing of highway 290 and FM 1155. There is no street parking allowed. This is a family friendly event for all to come enjoy the start of fall!
For more information, https://bit.ly/2mly6nw