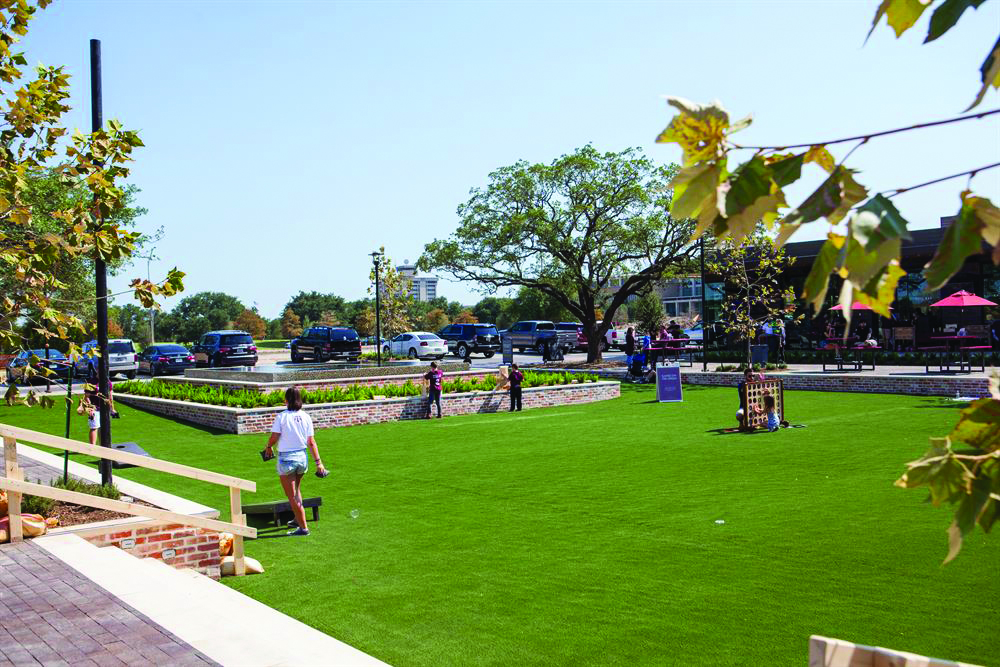 The New Year is finally here and so are loads of events at the new hot spot hangout, Century Square. This premier community destination has got it all, great food, wonderful ambiance, live music, delightful shops, and endless events for the whole family.
If you're ready to kick back and listen to some tunes, Either Grooves on the Green or Sunday Night Live is the place to be. Grooves on the Green occurs Friday and Saturday nights from 6 p.m. to 9 p.m. Come here to find a wide variety of genres. The offerings could be country, could be rock, could be jazz, you never know what you might get. The lineup for the rest of this month is London Lawhon (Jan. 18), Austin English (Jan. 19), Brandon Jackson (Jan. 25) and Joey McGee (Jan. 26).
If you're looking for something a bit more consistent and laid back, come out to Sunday Night Live, happening Sundays from 3 p.m. – 5 p.m., and you can expect more worship style music to conclude your week.
We all know a majority of us have "work out more" as one of our New Year's Resolutions, so why not jump right into a weekly free Yoga session led by none other than Lululemon Yoga Instructors? Yoga on the Green happens Saturday mornings from 9 a.m. to 10 a.m. The session is open to the public, welcomes all ages and skill levels and will be beginner friendly. Just be sure to bring a mat and some water to stay hydrated.
Do you have little tots who need to burn off some energy? Bring them out to Discovery on the Green. Every third Thursday of the month from 10 a..m. to 11 a.m., the Brazos Valley Children's Museum hosts a morning of fun. The munchkins will love the games, songs and crafts while also learning some new social and practical skills!
Are you a car enthusiast? Do you like free coffee? Thanks to Texas A&M Sports Car Club, you can come out to the Coffee and Cars event the third Sunday of each month from 11 a.m. until 2 p.m and meander through some of your dream cars like a Maserati GranTurismo, or maybe catch your eye on a blast from the past like a 67' Mustang Fastback. Each event will have different cars. Whether you're into classics or exotics, there ought to be something for you. To top it off, parking at Century Square on Sunday is free!
Being a mother is a tough and honorable job title. As a mama, it's easy to put your own needs on the back burner. Fit4Mom wants to serve our very own BCS mamas on the last Tuesday of every month from 9:30 a.m. to 10:30 a.m. with a free Stroller Strides Class, which will involve a 60 minute workout with strength training, cardio and core restoration, all while entertaining the little ones with songs and activities. This will be followed by lunch at a local eatery, so be sure to bring some extra cash to join the other mamas. If you're unfamiliar with Fit4Mom, you can get more info from their website.
All events are recurring weekly and/or monthly, are dependent on weather permitting and are free to attend. Check out the Century Square FB page for dates and weather info.
For more info, check out their website at http://bit.ly/centurysquareFB