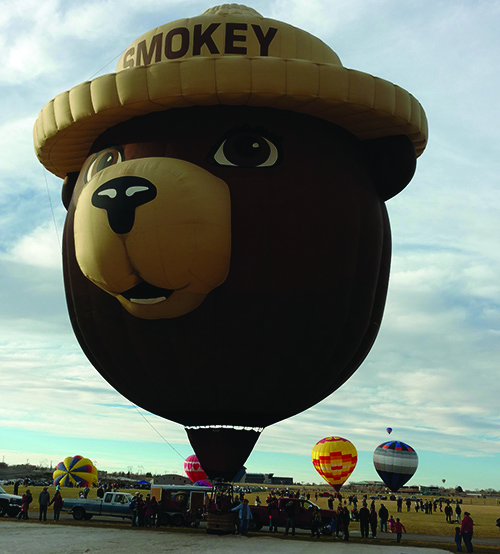 Come one, come all to the 75th Birthday Bash for everyone's favorite wilderness warrior, Smokey Bear! He's been warning the public about the dangers of wildfires since 1944, and now the Texas A&M Forest Service is inviting you to celebrate. Smokey Bear's come-and-go Birthday Bash will take place on Saturday, Oct. 19, from 10 a.m. to 2 p.m. at the George H.W. Bush Presidential Library and Museum.

The family friendly event will feature plenty of games and entertainment for kids and adults alike, from piñatas to crafts to a dunking booth and a bounce house. There will even be a meet-and-greet with the birthday bear himself! The real centerpiece of the day, however, will be the giant "Friends of Smokey Bear" hot air balloon from Albuquerque. And what birthday party would be complete without cupcakes?

Thanks to Smokey Bear and his famous public service announcement,"Only you can prevent forest fires," human-caused wildfires in the United States are less widespread. Come on out to this free event and congratulate Smokey on all his hard work!

For more information, visit: http://bit.ly/2oeCNQq