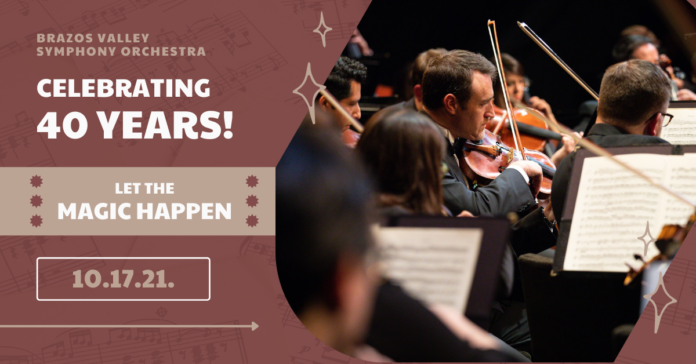 Sasha Cooke's voice can fill an auditorium all by itself, and when she's accompanied by the Brazos Valley Symphony Orchestra (BVSO), magic happens.
Celebrating its 40th anniversary, BVSO will open the season with the concert "Summer Nights," featuring the mezzo-soprano opera singer on Oct. 17 from 5-7 p.m. in Rudder Auditorium.
Two-time Grammy award winner Cooke is native to the Brazos Valley. Having performed with over 70 symphony orchestras worldwide, she will perform Hector Berlioz's Les nuits d'été (Summer Nights), Op 7 with her hometown orchestra.
The BVSO will also perform Felix Mendelssohn's A Midsummer Night's Dream Overture in E major, Op 21, and Dmitri Shostakovich's Symphony No. 1 in F minor in this concert that combines Cooke's warm, honeyed voice with the BVSO's expert accompaniment.
You can purchase tickets through the MSC Box Office website. Tickets cost $55 for adults, $20 for high school students and younger, and $30 for college students.